28th (TRANSPORT) SQUADRON, SAAF

MEMORIES OF MY SADF EXPERIENCES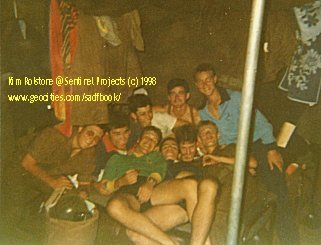 Basic Training: 3 Squadron, Valhalla January 1981. My tent mates for 5 months.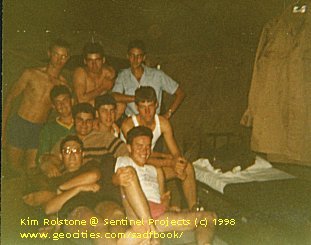 More of Valhalla basics. Kim R. in blue SAAF shirt. (Skinny guy.)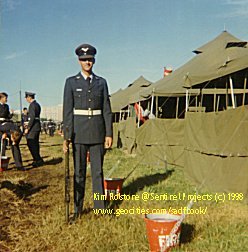 May 1981 Durban parade. Kim R with G3 rifle.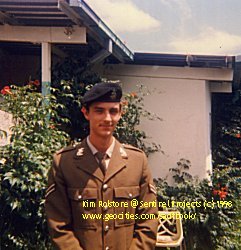 Kim wearing Andrew's uniform. 1981.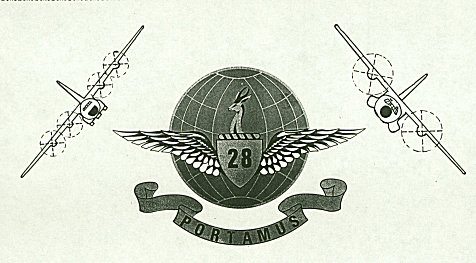 Crest of 22 Squadron (South African Air Force)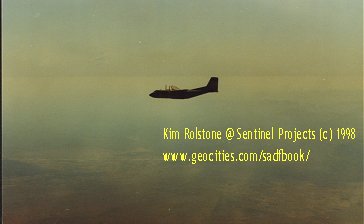 En route to SWA over Botswana 1981.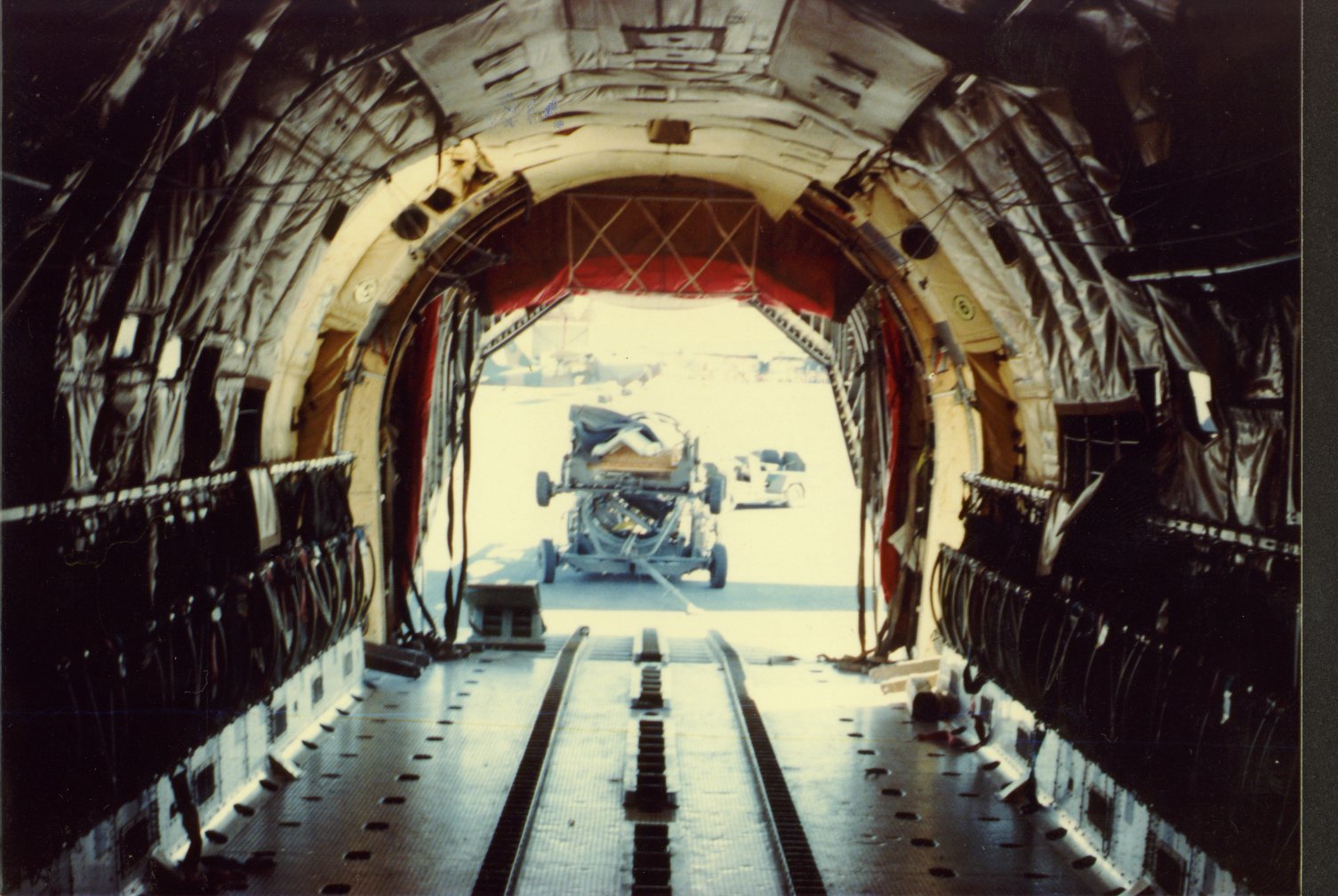 Mirage engine dollies. Ondangwa 1981 Ops. Protea.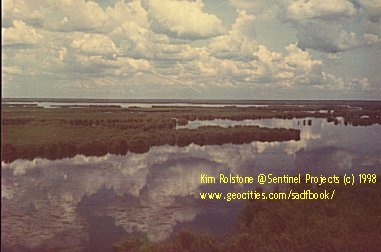 Leambizi (sp?) swamp. North Botswana/Caprivi 1982. 30 feet above ground flight to Ondangwa from Mpacha.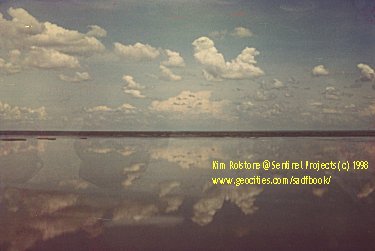 Leambizi 1982.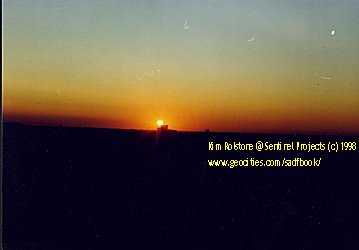 Rundu sunrise 1982.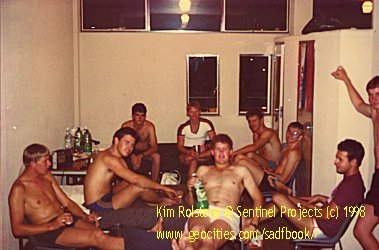 Some of the 28 Sqd loadies in the barracks. 1982.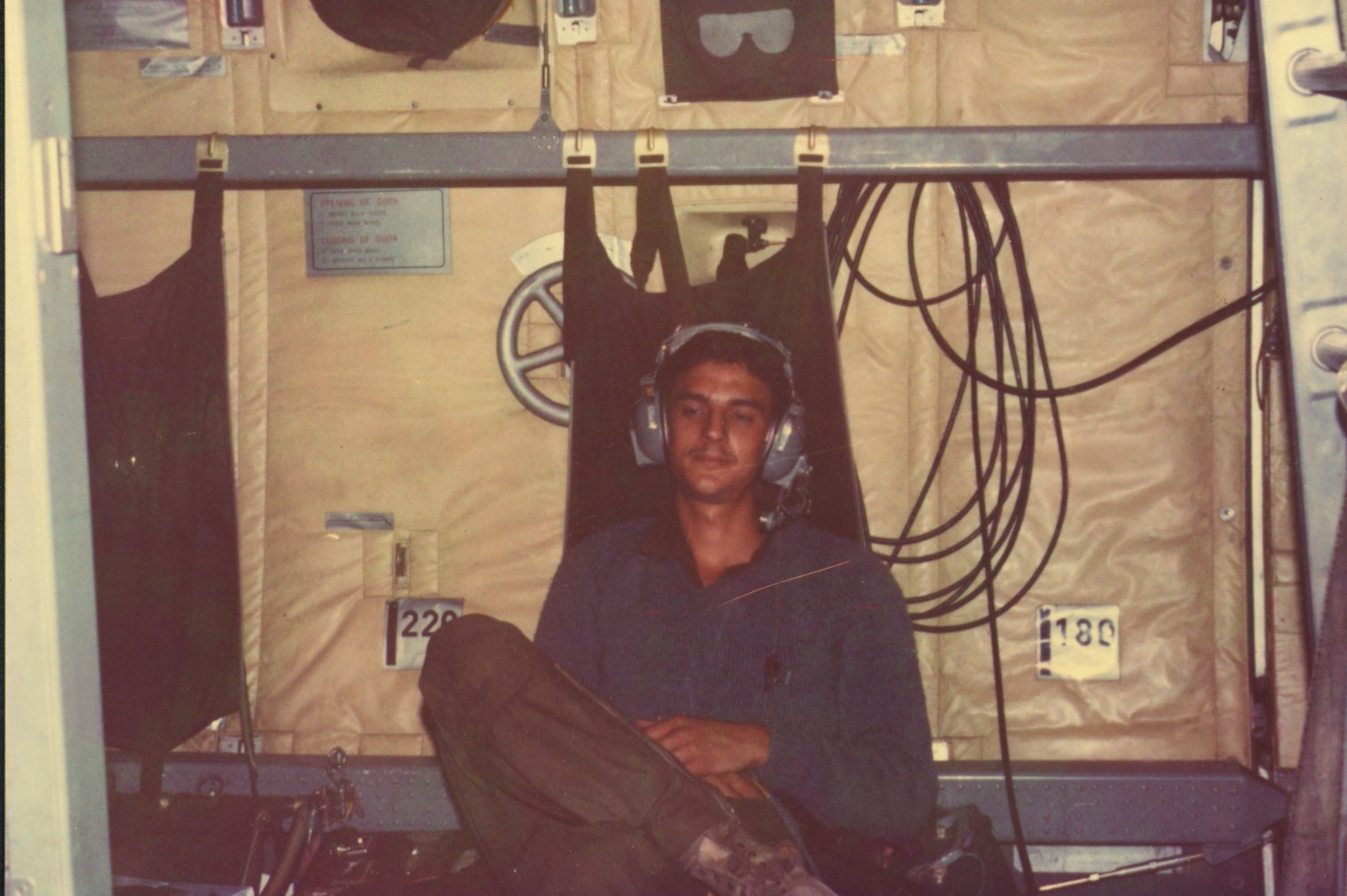 Kim R dozing after a long day. This was a casevac flight back to SA from Grootfontein at approx 3 a.m.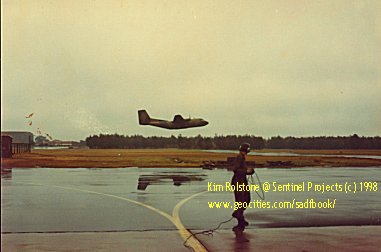 Waterkloof take off 1982. Charl du Plessis is the loadie in the picture.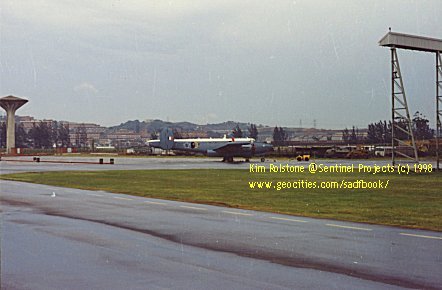 Shackleton Durban 1982.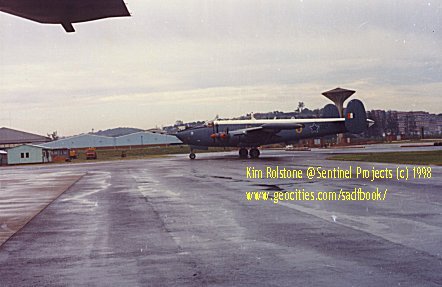 Shackleton 1982.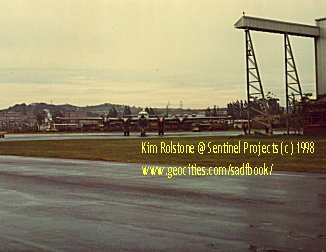 Shackleton Durban 1982.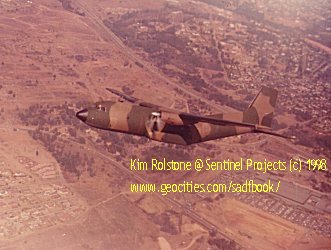 C160Z over Pretoria 1982.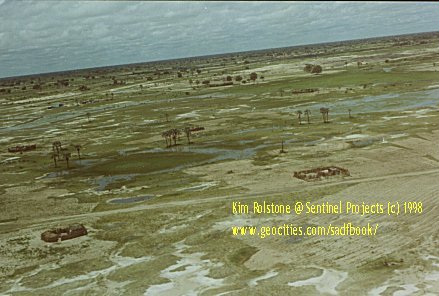 Wet season 1982 coming into Ondangwa at low level.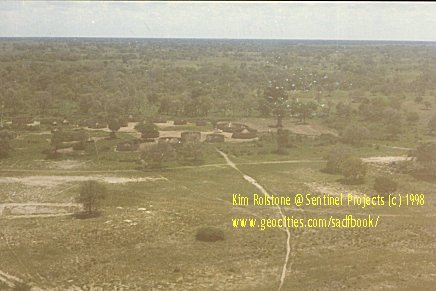 SWA 1982 North and East of Ondangwa en route to Rundu.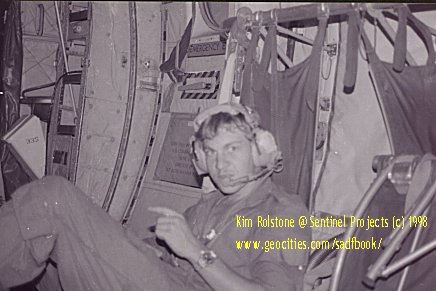 Fellow loadie Transall 335 1982.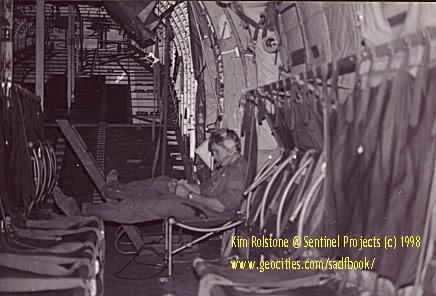 Fellow loadmaster 1982 SWA somewhere. Empty run. Transall # 335.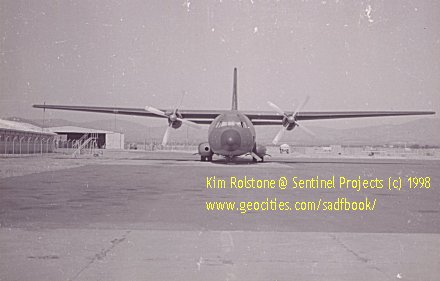 C160Z Windhoek Eros. Sleepover 1982.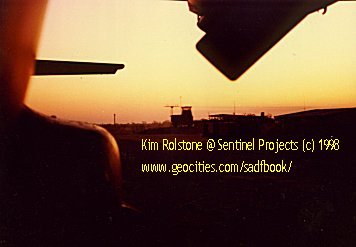 Sunrise Rundu 1982. Control Tower.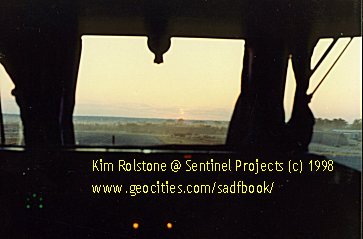 Taxi early morning in Rundu 1982.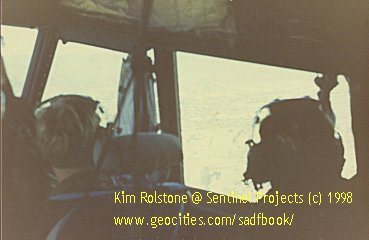 Cockpit of Transall 333 over Pretoria 1982.
Inside cockpit view of Transall # 333 Take off at Waterkloof 1982.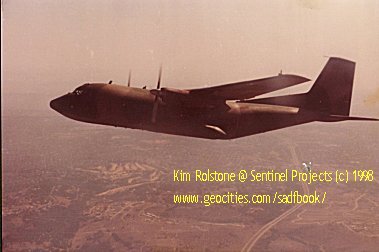 C160Z formation to SWA 1982 outbound from Pretoria.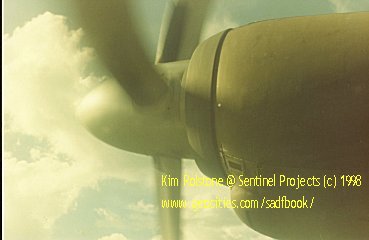 C160Z Rolls Royce Type engine out of right side window.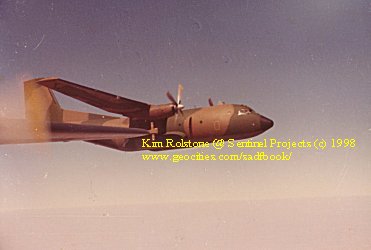 Transall C160 over Namibia/South West Africa 1982.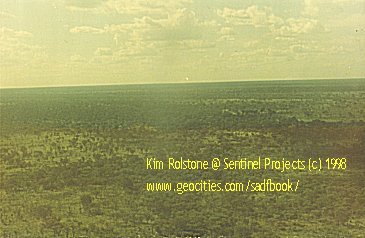 North SWA/ South Angola 1983.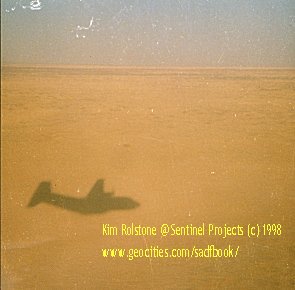 Ops. Super West of Ruacana.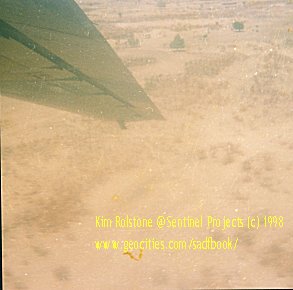 Ops Super west of Ruacana coming in for landing at Ruacana.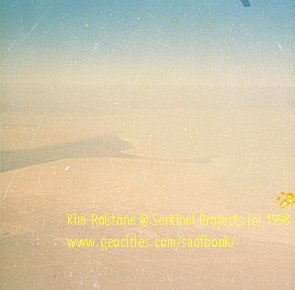 En route to Ruacana from Ondangwa.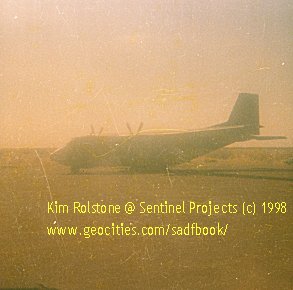 On the ground at Ruacana.
Flight engineer (cannot recall his name) running engine checks in Grootfontein 1984.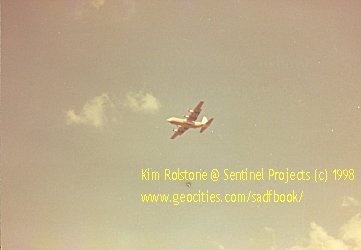 SAFAIR C130 coming in at Ondangwa 1984.
---
Published: 11 August 2001.
Here is a shortcut back to the Sentinel Projects Home Page