1 MILITARY HOSPITAL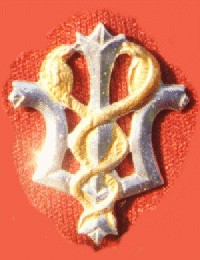 A psychologist's carducious
TABLE OF CONTENTS
PART ONE : STAFF OF PSYCHOLOGY AND PSYCHIATRY
Chapter 1.
CLINICAL PSYCHOLOGY
Who's who in Clinical and Counselling psychology - Dolf - Pieter - Glenn - Retha - Annette - Barry - Andre - Rene - Morale in the department - the clerk
Chapter 2.
GENERAL PSYCHOLOGY
The Culture of the Psychology Department - Psychometrics - Intelligence Testing - Rorschach - The MMPI and the Lie Scale - Academic aspects of 1 Mil Psychology and Psychiatry
Chapter 3.
WARD 24 STAFF
The Psychiatrists - Doctors - Social Workers - Other Staff
Chapter 4.
WARD 24
Medical Classifications - The Ward 24 Programme - Taking the Patients Running - Bilingualism - Conflict between the two parts of the Hospital - War games - Academic Aspects of the Department - Bits and Pieces - Public Relations - Religion - My office at the Old Hospital - Dungeons at the Old Hospital
Chapter 5.
PSYCHIATRIC CONSULTATION TEAM
My Move over to the New Hospital in 1987 - The Psychiatry Consultation Team (1987) - Staff of the Psychiatric Consultation Team - Mickey Mouse and the Blue Bull - Inevitable Conflict between Consultation and Psychology - Positive Feedback for Me
Chapter 6.
WARDS 9 AND 5
Ward 9 - Adult Male - Volleyball for the Ward 9 Patients - Ward 5 - Female Psychiatry Patients - The Goldfish that Guarded Ward Five
Chapter 7.
PSYCHIATRY STORIES (1987)
`Need to Know Only!' - The `Half Nelson' Story - Lectures on Homosexuality - The Expert on Gays - Symposium on Homosexuality for Brigadier Dippenaar - Fear of Librarians - Not what you know, but who you know
PART TWO : PATIENTS OF PSYCHOLOGY AND PSYCHIATRY
Chapter 8.
THE CULT OF THE PATIENT
`The Cult of the patient' - Uncomplicated Adjustment Problems - You can take a horse to water, but ... - Nice Try, Anyway - Rupert
Chapter 9.
GENERAL PATIENT STORIES I
Detention Barracks - The Heretic I - General patients - Junior Leaders that Didn't make it - Borderline Personality Disorders - Anxiety Conditions - Non-White Patients (The `Running Madness') - From the Border - Strange Behaviour at Last - Kids Grow Up - General Patients Seen by the Psychiatric Consultation Team - `Important people must behave' - Dysmorphophobia - The Old Lady with the Lump in her Forehead - Rip Van Winkle (The Man who Slept) - Dangerous when Bored
Chapter 10.
GENERAL PATIENT STORIES II
Post Traumatic Stress Disorder - Suicide Attempts - Drug Addicts - People you know - A historical note on `The Drug Problem' in the SADF
Chapter 11.
GENERAL PATIENT STORIES III
Dependants of Permanent Force members - `Permanent Force' Families - Wives of Permanent Force Members - `R-kids' - A Boy called Cobie - Borderline Intellectual Functioning - Anti Social Personality Disorder - Psychotic Conditions - Female Patients
Chapter 12.
GAY PATIENT STORIES
Psychosexual Adjustment problems - Gay patients - A Gay Patient makes a pass? - Homosexuals in the Permanent Force - Gay Staff at 1 Military Hospital - Gay Groups - Abuse of Homosexuals - Lecture Notes
Chapter 13.
PATIENT PARENT STORIES
Problems with parents - Ask and it shall be given? - A mother who welcomed the army as a break from her son - Following my return from the Border - A parent hits back (with everything!) - The Heretic II - Another boring ...
Chapter 14.
WHEN I RETURNED FROM THE BORDER
After my return from the Border - Paradoxical management - Better Under Pressure - One Man and His Teddy Bear - Doctor in Distress - Fred's Murderer - I was guilty of nepotism - `Batting and Turfing' - The Department to which I returned - Are we in Angola? - Coming to the end of a year - Farewell Parties
PART THREE : 1 MILITARY HOSPITAL
(EXCLUDING PSYCHIATRY)
Chapter 15.
MILITARY HOSPITAL STORIES
Battles with Hospital Administration - `They also serve who stand and wait'? - The Abuse of Conscripted Doctors - Revenge is Sweet - Security at 1 Military Hospital - Difficulties Enforcing Confidentiality - The Army Culture of the Regiment - Standing Orders
Chapter 16.
SAMS OFFICERS' CLUB
PPC - Fred - Brian - Robin - Me - Michelle - Parrot Story - John - Mike - The Last PPC Thrash - Frans - Jon Bosch - Pat - Slet - Aubrey - Pete - Dr. Gavin - Jon C. - Andrew - Charles - Renier - Dr. Conrad - Gavin M. - Quintin - Chris - Willie J. - The mess staff - Buildings and routine - Multi-racial defence force - Guards of Voortrekkerhoogte - Unexplained explosions - Dark Days
Chapter 17.
MY LAST DAWN (Fiction)
REFERENCES
The reference of books etc. referred to in the text, while valid at the time that the events took place, are now likely to be some ten years out of date. I would hesitate at doing anything that would encourage people to look at out of date information regarding the field of mental health, but for those with a historical interest in the subject, the author will be happy to supply the references to those interested. Barry Fowler's email address is available on the Sentinel Projects Home Page.
This project was not originally intended for publication, and the first draft was completed and circulated on the 9th November 1990.
---
INTRODUCTION TO '1 MIL'
My own part in this set up, was that I worked as an intern Clinical Psychologist at Ward 24 (at the old buildings of 1 Military hospital) throughout 1986, having qualified as a Counselling Psychologist the previous year. I started as a civilian, but joined the Permanent Force from October 1986. During 1987, as a qualified Clinical Psychologist, I worked on the Psychiatric Consultation Service, based on Ward 5 at the new 1 Military Hospital.
I spend the third quarter of 1987 on the Border, and have documented these experiences in a separate project; 'Grensvegter?'. At the end of 1987, I left 1 Military Hospital when I was transferred to Natal. (See 'Bad Guys')
During my time at 1 Military Hospital, I lived in the SAMS Officers Club, in Voortrekkerhoogte. My experiences there are also documented in Chapter 16 of this project.
I have presented a slightly simplified view of the staffing arrangements; some of the people mentioned worked on more than one ward during the time described, and there were constant changes as people went to the border or returned, or people arrived following basics, or 'Klaared' [checked] out at the end of their National Service. Such 'liberties' are to intended to make the project more comprehensible to a reader.
I feel quite defensive about some of the things I have done, which I have documented in a fairly detailed way in the pages that follow. I take some comfort from, or use as my defence a psychology study conducted by Philip Zimbardo (1975) in which ordinary American college students were randomly allocated to 'prisoner' and 'guard' groups at a simulated prison. The experiment had to be abandoned ahead of schedule because the people were over-identifying with their roles, and there was a real risk of physical violence. It was demonstrated that ordinary well-adjusted people could behave brutally if placed in certain environments.
As with 'Grensvegter?' this is an exhaustive account of my memories of my military related experiences of this time. I have omitted identifying information about patients, and after much deliberation, decided not to provide enough information for professionals to be identified, except by those who already have inside information, though I am aware that by cross referencing, it will be possible to work out who the people are. Where I have the permission of the staff members concerned, I have left their names unaltered. This has led to some strange expressions, and my case notes don't usually refer to `Dr. Clive. W.' etc. This project is intended to preserve a set information, and is not intended to be hurtful to any of the people concerned.
'1 Mil' was written in a rather disjointed way, and my satisfaction with it is not as great as it was with 'Grensvegter?'. Although I think it includes some interesting stories, they cannot be as 'exciting' or 'novel' as 'Grensvegter?' was. With one or two minor exceptions, this is the text of the original draft as it was circulated in 1990. Much of the material was written up at the time, in the form of letters and diaries, and patient case notes.
All of these events took place at least ten years ago, in a society that is unrecognisable today. I am aware how I have changed over that time, both as my experience has increased, and as I have matured. I expect that the same can be said of all the people mentioned in this text.
Any of my former colleagues or patients are reading this, I would be delighted if you would get in touch!
Looking at this material again, some ten years after it all took place, I am wondering whether anyone will seize upon this to suggest medical malpractice, or whether anyone would think that the cynicism that might come through from time to time is unique to the South African military at that time. I am convinced that it is not, and I have found most of the same attitudes well established in the hospitals that I have worked in England, and with compensation claims, people seeking invalidity benefits, or psychological reasons why `it was not my fault therefore I should have therapy rather than go to prison' mean that questions of malingering are still raised in my ongoing civilian clinical work.
My own feeling is that this is likely to be very boring, though people not used to a psychology - psychiatry environment might find it vaguely interesting, and the military environment makes this account slightly different from ordinary psychology and psychiatry departments in general hospitals, which is essentially what 1 Mil was.
Style wise, I was hoping to vary the colour scheme from the established colours that I use for Sentinel Projects, but wear and tear on my sunglasses and comments from friends have indicated that it would be best to leave dabbling with the colour scheme until a rainy day. I've struggled a bit with some font sizes, so there are some inconsistencies in size, which I will sort out at some later date.
My grateful thanks to Cobus Venter, Eugene Griessel and Niel Malan for pointing out assorted errors in the initial HTML draft of this material.
Barry Fowler
---
Shortcuts to First Chapter or the Sentinel Projects Home Page.