DEREK KIRKMAN'S 7 SAI PICTURES (SET ONE)
TRAINING AT 7 SAI
Gravelotte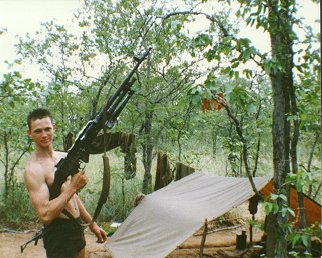 [dkpic001] Dunn, LMG gunner at Gravalotte.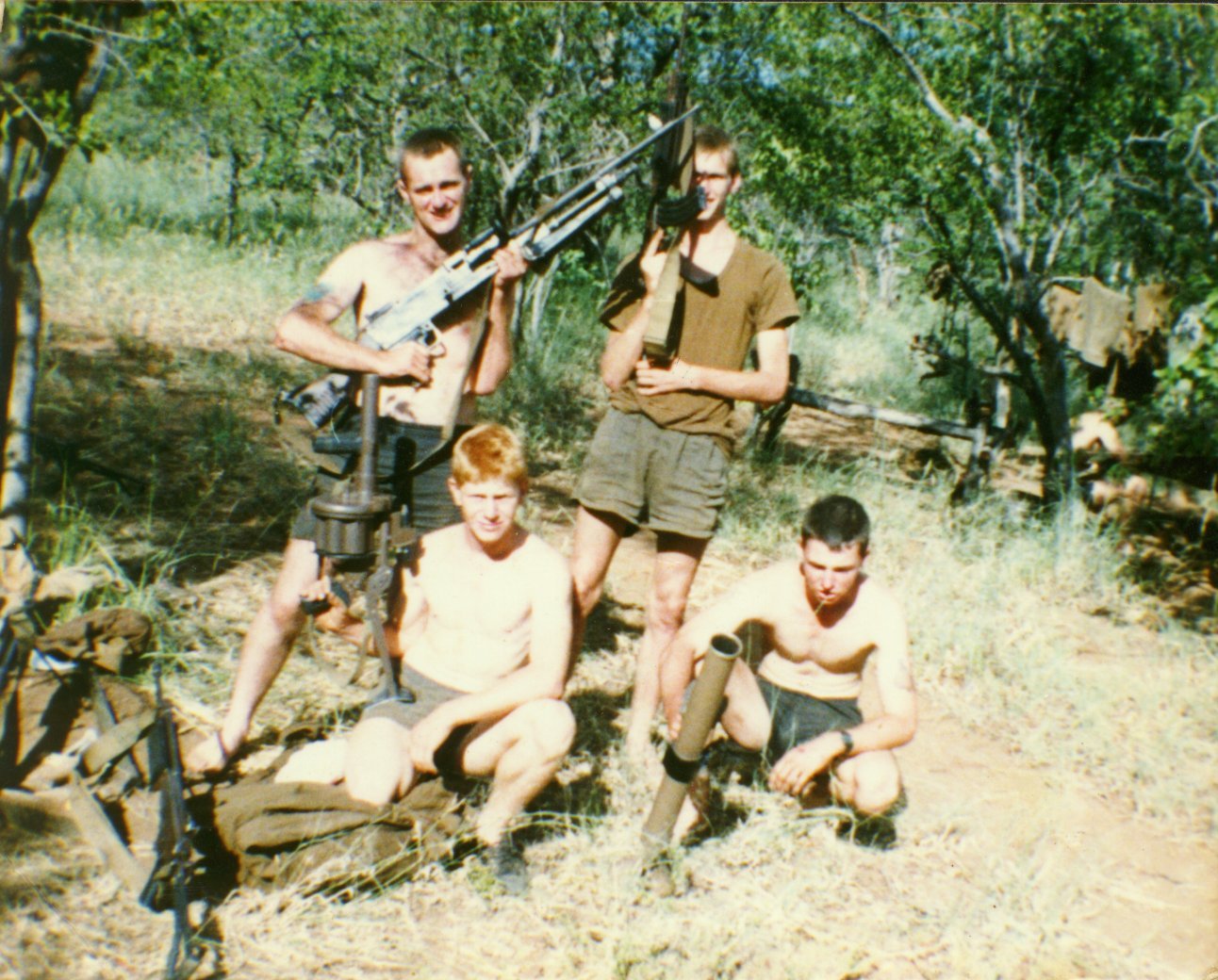 [dkpic002] Gravelot 1987. Derek Kirkman is the one with the red hair holding the Y2 40 mm.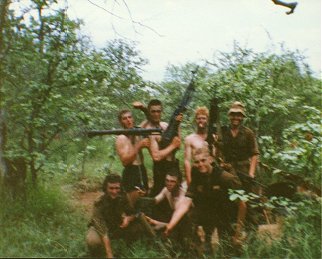 [dkpic003] Section 1. Note weapons; RPG, FN Mag, Y2 and R4s. Also included is a 60 mm Patmor(Patrol Motar) 03-05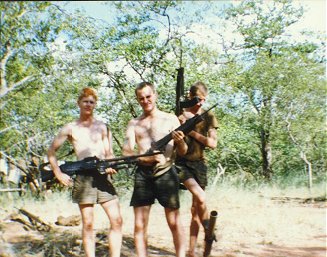 [dkpic004] Derek Kirkman, Desmond (Irishman) and Garretson at Gravalott.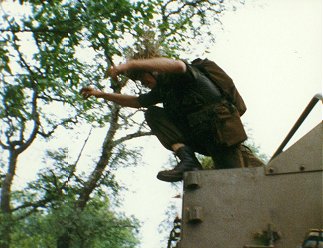 [dkpic005] Jumping out of Buffel. Note the colour of overalls is due to sweat and not being allowed to wash very often.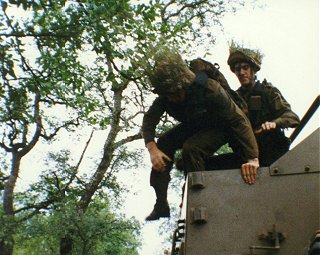 [dkpic006] Buffel jumping at Gravalott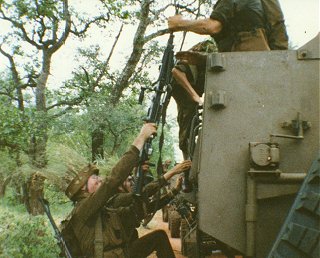 [dkpic007] Mounting Buffels
[dkpic008] 7 SAI Barracks before transfer.
---
Published: 1 June 2002.
Here are links to the Next set of photos, the Previous set of photos, the Table of Contents of Photos and the text description of Derek Kirkman's memories of 7 SAI.
Here is a short cut back to The Sentinel Projects Home Page.