DEREK KIRKMAN'S 7 SAI PICTURES (SET TWO)
CUITO CUANAVALE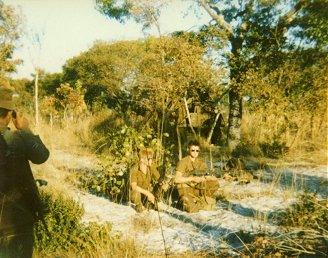 [dkpic029] Derek Kirkman and Dunn posing. The dickhead to the left is section leader Cpl. Rosseau.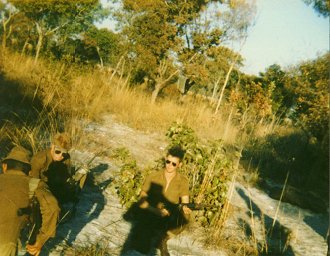 [dkpic030] Same as previous. Sunglasses were taken from FAPLA.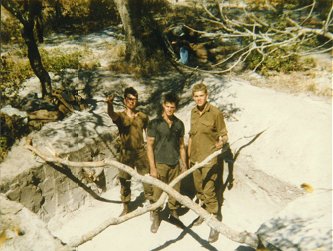 [dkpic031] Dunn, Redpath and Grant building a bunker.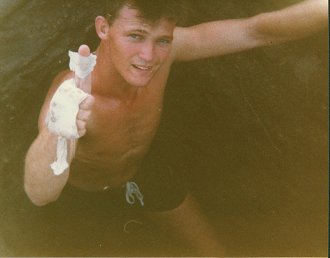 [dkpic023] Dunn digging a bunker.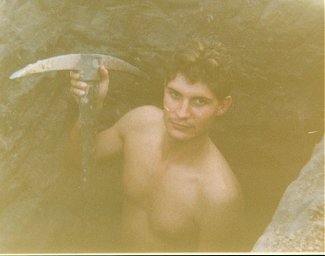 [dkpic024] Charles in his bunker.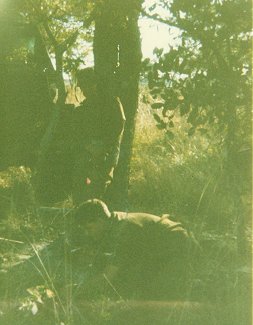 [dkpic025] Cpl. Rosseau digging in while Charles watches. Clever boy!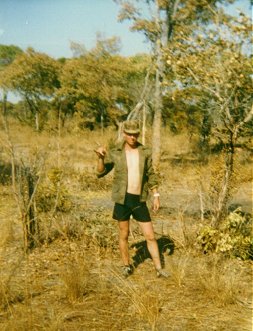 [dkpic026] Redpath in typical stance for a skin-head in the army. He was sometimes called `Wizard' as one of his tattoos was of `Gandalf' from `Lord of the Rings'.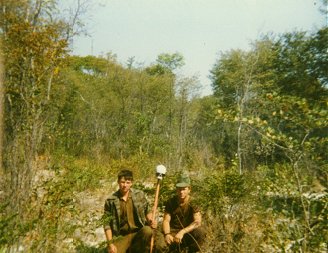 [dkpic027] Redpath and Derek Kirkman with `Maotao', our pet skull carried around. He even had his own shades. We are wearing a mixture of FAPLA clothing and a UNITA cap.
---
Published: 1 June 2002.
Here are hotlinks to the Next set of photos, the Previous set of photos, the Table of Contents of Photos and the text description of Derek Kirkman's memories of 7 SAI.
Here is a short cut back to The Sentinel Projects Home Page.