DEREK KIRKMAN'S 7 SAI PICTURES (SET THREE)
CUITO CUANAVALE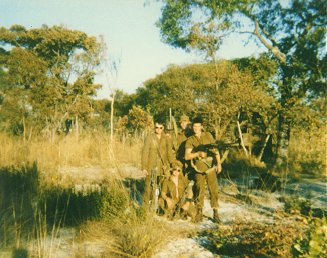 [dkpic028] `Grensvegter' picture for home. Note: Both Redpath and Dunn (LMG group) have mags.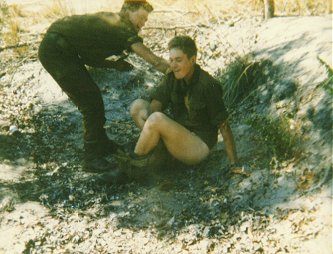 [dkpic032] Dunn trying to push Grant back into his shit at a Cuban bunker complex.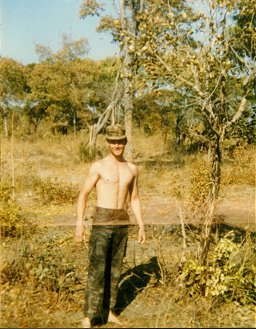 [dkpic033] 1988. Dunn relaxing in the bush.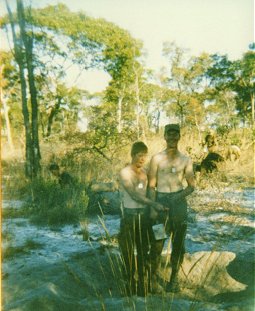 [dkpic034] Angola. Digging in for the night. The orange object is a `cheesie'. The black marks on faces and arms are dirt, not cammo.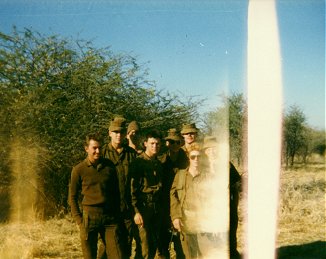 [dkpic035] Bad photo of Section 1, Angola. The guy in the jersey is Driver Jones.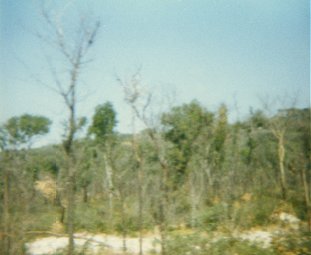 [dkpic036] Very blurred Angola.
[dkpic038] Dunn and Redpath. Angola.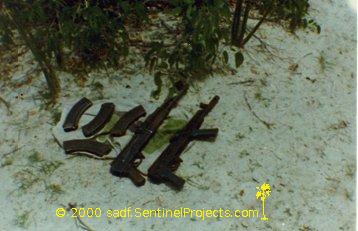 [dkpic045] Some weapons captured in Angola. Note the Romanian AK.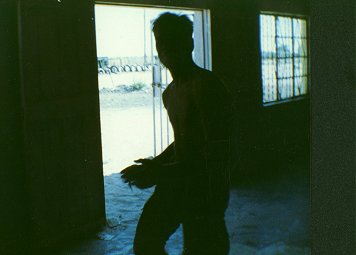 [dkpic037] Exploring buildings in Angola somewhere down south, during the withdrawal.
---
Published: 1 June 2002.
Here are hotlinks to the Next set of photos, the Previous set of photos, the Table of Contents of Photos and the text description of Derek Kirkman's memories of 7 SAI.
Here is a short cut back to The Sentinel Projects Home Page.