DEREK KIRKMAN'S 7 SAI PICTURES (SET EIGHT)
SECTOR 10 (OSHAKATI)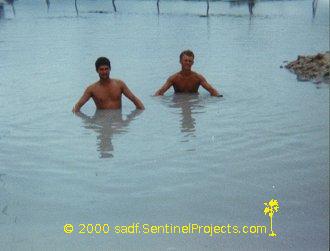 [dkpic071] On patrol in Sector 10. Found some water. Charles Martin and (?) (Can't remember.)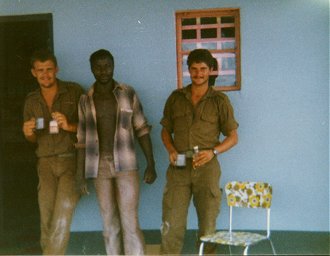 [dkpic073] Brits, another one RTU'd from the SAP and Charles Martin with a PB outside a `Cucca' shop.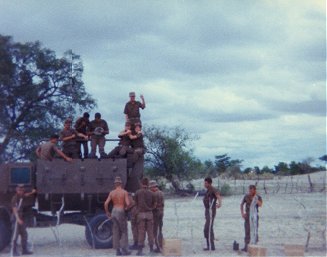 [dkpic074] Sector 10. Getting rats dropped off for us while on foot patrol.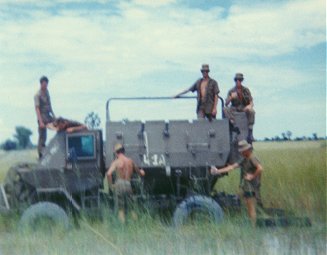 [dkpic075] Stuck in a shona. Same patrol.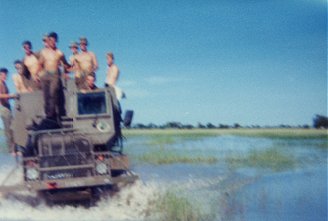 [dkpic076] On a buffel patrol in Sector 10. Note the driver sitting outside as well; Driver Jones, the Cpl squasher, getting to that.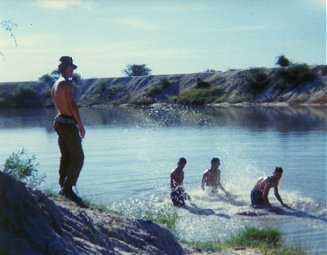 [dkpic077] Sector 10. Taking a break and a swim during patrol.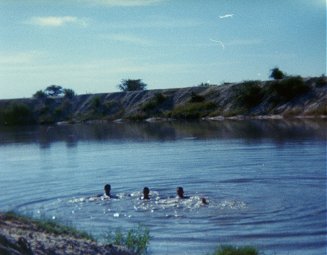 [dkpic078] Swimming again in Sector 10.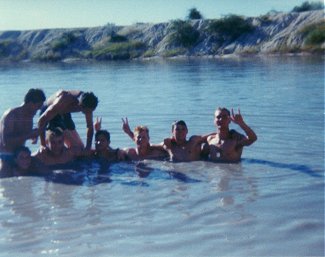 [dkpic079] Swimming again.
---
Published: 1 June 2002.
Here are hotlinks to the Next set of photos, the Previous set of photos, the Table of Contents of Photos and the text description of Derek Kirkman's memories of 7 SAI.
Here is a short cut back to The Sentinel Projects Home Page.