DEREK KIRKMAN'S 7 SAI PICTURES (SET NINE)
SECTOR 10 (OSHAKATI)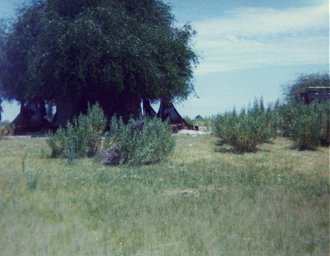 [dkpic080] Camping out in Sector 10, vehicle patrol.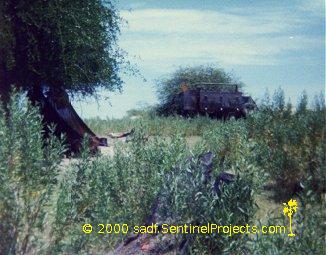 [dkpic081] Camping again, Sector 10.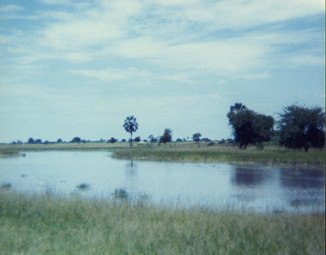 [dkpic083] River in Sector 10, only about 2 feet deep.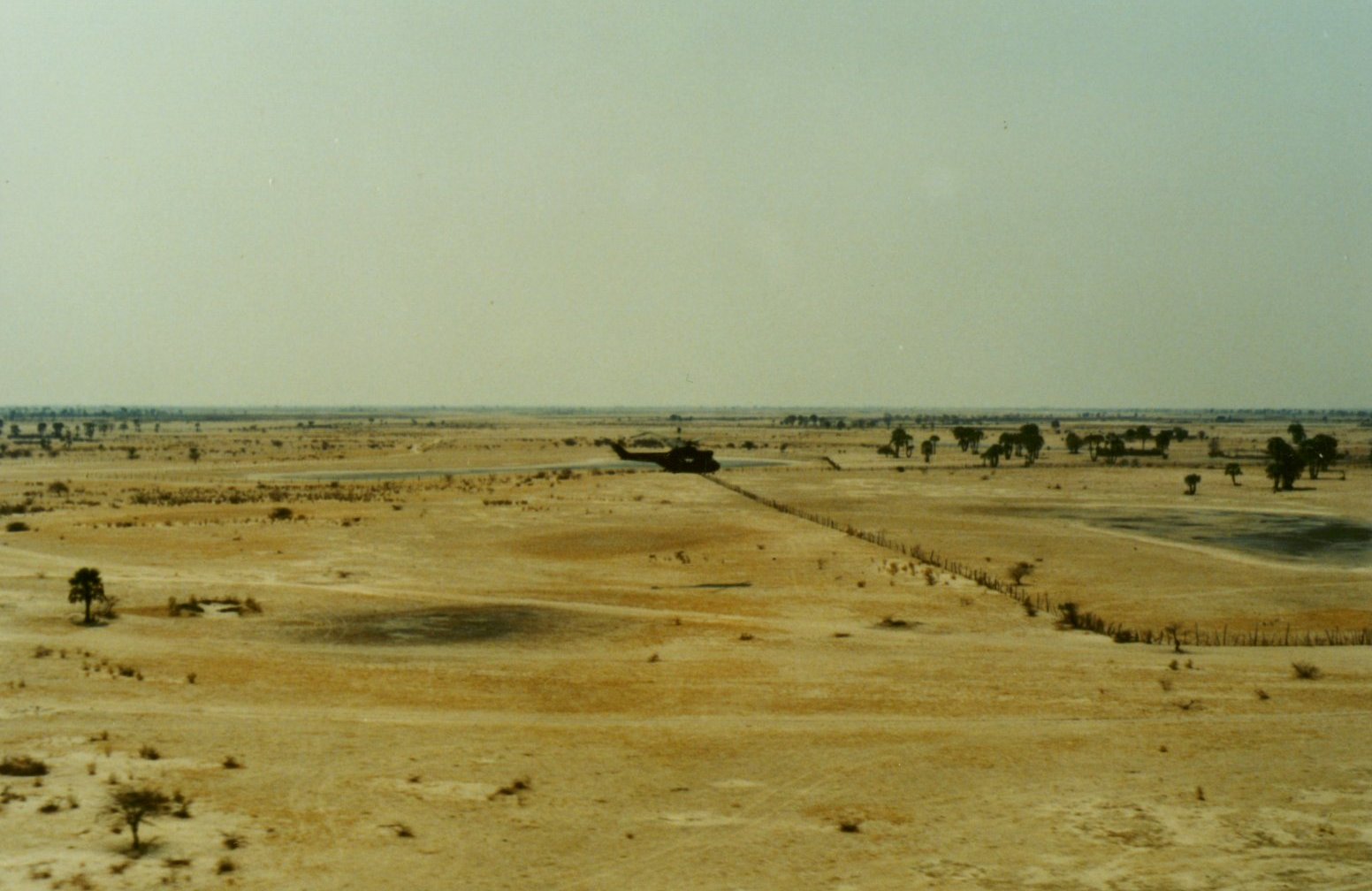 [dkpic084] Puma hopping.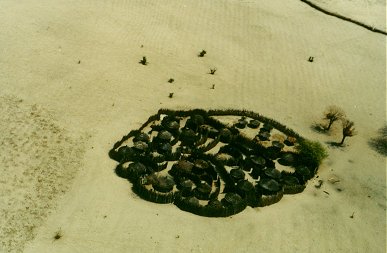 [dkpic085] Kraal from Puma, Sector 10.
---
Published: 1 June 2002.
Here are hotlinks to the Next set of photos, the Previous set of photos, the Table of Contents of Photos and the text description of Derek Kirkman's memories of 7 SAI.
Here is a short cut back to The Sentinel Projects Home Page.