DEREK KIRKMAN'S 7 SAI PICTURES (SET TEN)
LAND MINE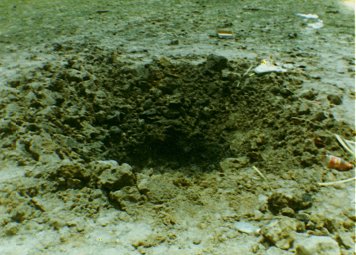 [dkpic086] Land mine!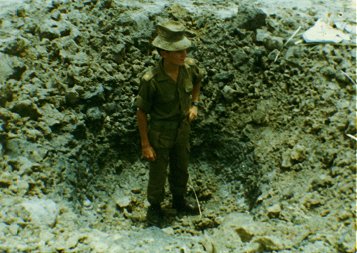 [dkpic087] Sector 10. Lt. Migget in land mine hole.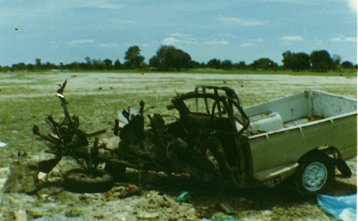 [dkpic088] Oh, dear!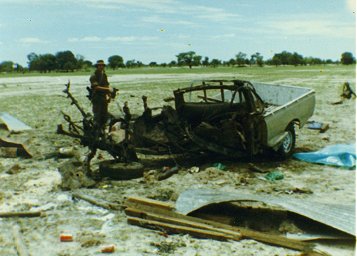 [dkpic089] After effects of land mine on civvy bakkie in Sector 10.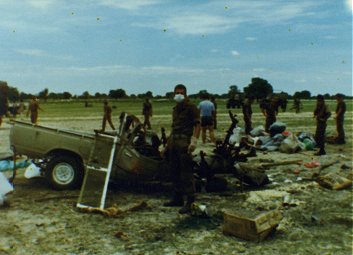 [dkpic090] Landmine!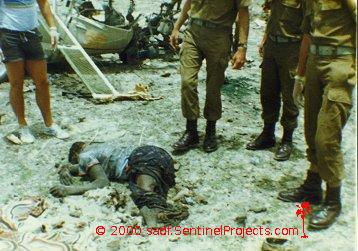 [dkpic091] Whose turn now?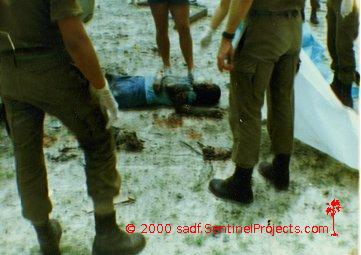 [dkpic092] Why do we get all the shit jobs?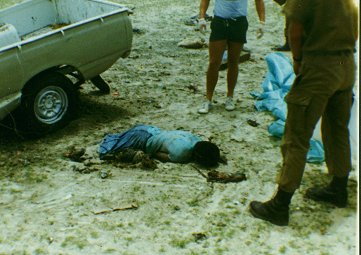 [dkpic093] Land mines; weapons of equal opportunity.
---
Published: 1 June 2002.
Here are hotlinks to the Next set of photos, the Previous set of photos, the Table of Contents of Photos and the text description of Derek Kirkman's memories of 7 SAI.
Here is a short cut back to The Sentinel Projects Home Page.