DEREK KIRKMAN'S 7 SAI PICTURES (SET ELEVEN)
SECTOR 10 (OSHAKATI)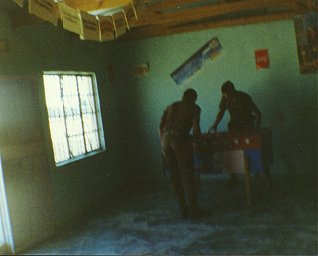 [dkpic094] Playing hand soccer in the `Cucca' shop, by the school, where Dunn shot/injured himself.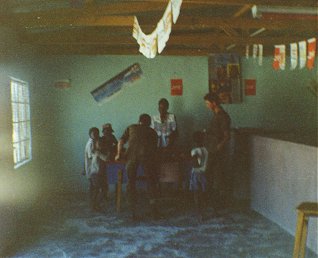 [dkpic095] More hand soccer.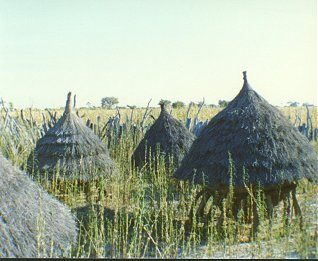 [dkpic096] Kraal. Sector 10.
[dkpic097] Sunrise at Oshakati.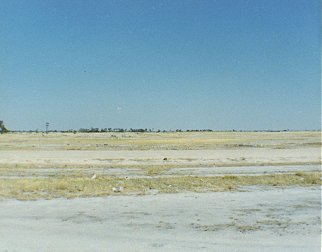 [dkpic098] Sector 10.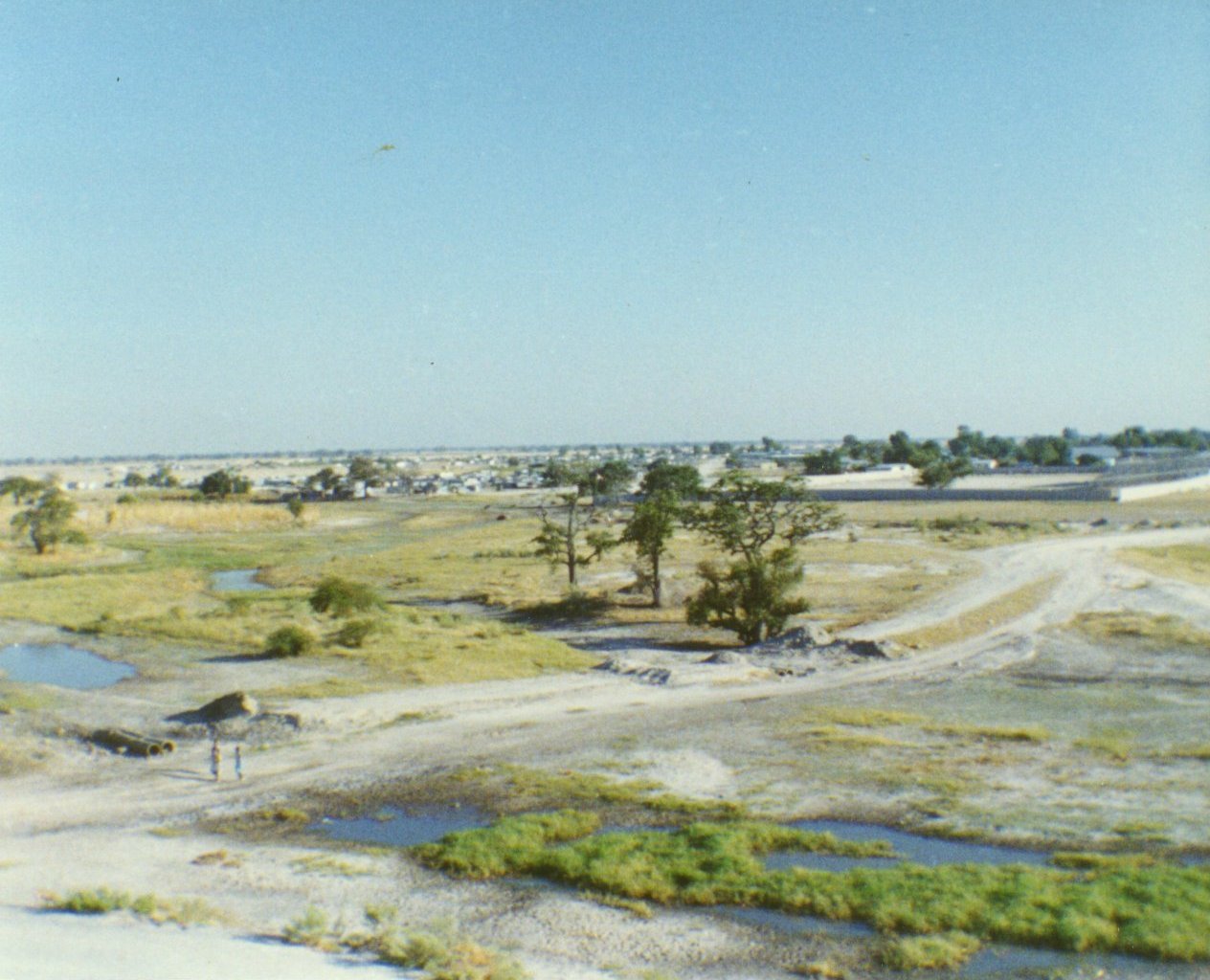 [dkpic099] Sector 10, Oshakati.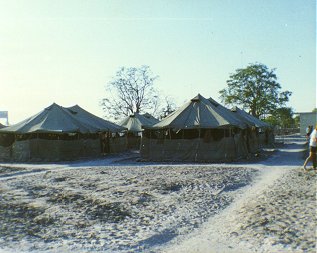 [dkpic100] 52 Bn.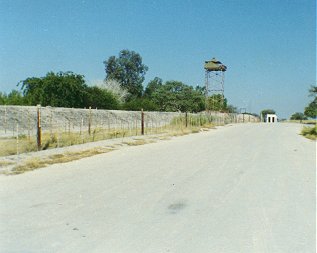 [dkpic101] Oshakati.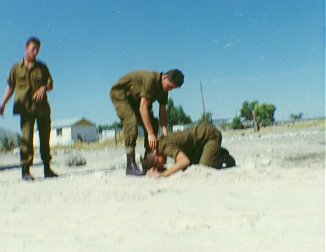 [dkpic102] On `dronkpatrollie' in Oshakati. Results: `Hokke!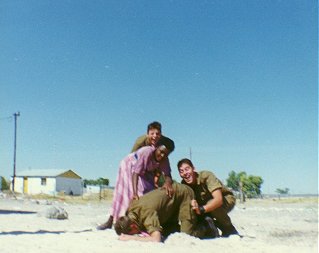 [dkpic103] Same Patrol.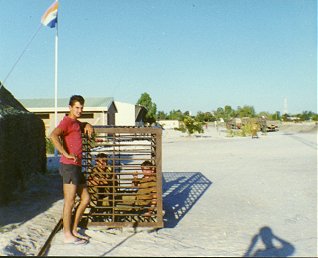 [dkpic104] Dunn and Redpath in the `Hokke normally used for Terrs.
---
Published: 1 July 2000.
Here are hotlinks to the Next set of photos, the Previous set of photos, the Table of Contents of Photos and the text description of Derek Kirkman's memories of 7 SAI.
Here is a short cut back to The Sentinel Projects Home Page.