DEREK KIRKMAN'S 7 SAI PICTURES (SET TWELVE)
UNTAG AT OSHAKATI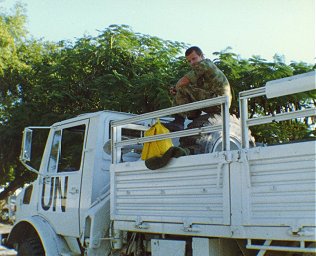 [dkpic105]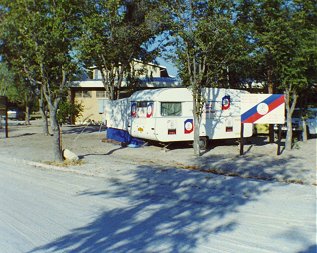 [dkpic106]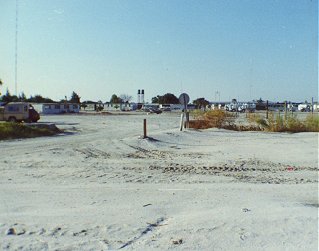 [dkpic107]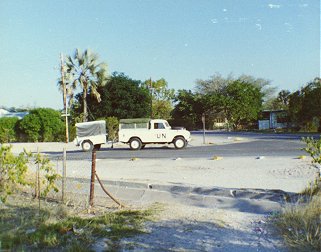 [dkpic108]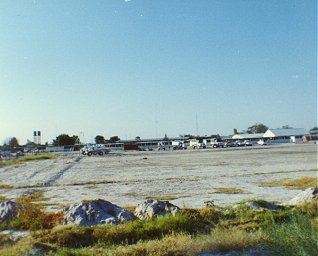 [dkpic109] Nice white UN buffels.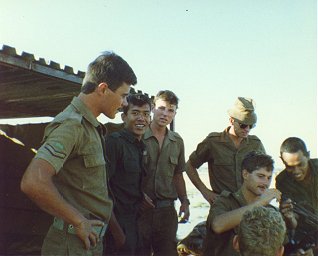 [dkpic110] Cpl. Lombard (`Roomys') and us instructing Malaysians on something or other.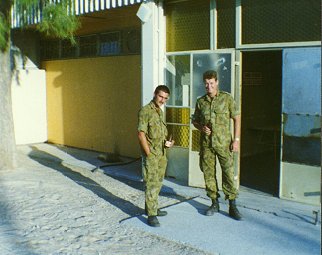 [dkpic111] `Cucca'; shop outside oshakati.
---
Published: 1 June 2002.
Here are hotlinks back to the Last set of photos, Previous set of photos, the Table of Contents of Photos and the text description of Derek Kirkman's memories of 7 SAI.
Here is a short cut back to The Sentinel Projects Home Page.