SAMS & 1 Military Hospital (1985-1987)
I reported for the July 1985 intake. Did my basics at SAMS TC in Klipdrift, just outside Potchestroom. After Basics was posted to 1 Military Hospital in Pretoria, for the duration of my National Service. I worked as a Medic at Occupational Therapy. After been given a security clearance helped out daily at the closed security wards, 15 and 25. I ended up as a L/Cpl.
BASIC TRAINING
July 1985 Klipdrift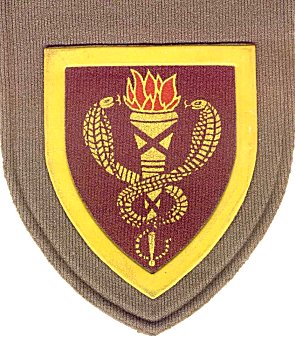 SAMS TC Shoulder flash.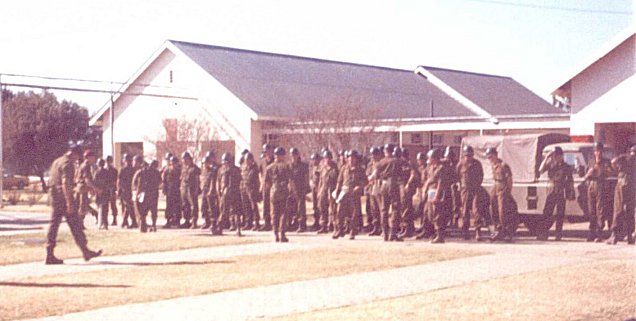 Photo 1 Basics. SAMS TC, Klipdrift. July 1987.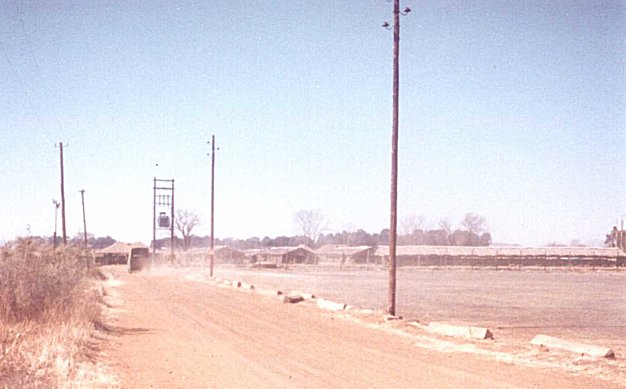 Photo 2 Basics. Road to Delta Base. Our intake, was the biggest ever at SAMS TC. As all recruits could not be accommodated at the main barracks, my Company, Delta Coy was housed in a tent camp. This base camp was about 2kms from the main base.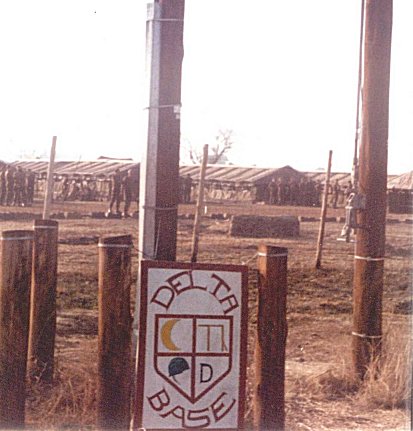 Photo 3 Basics. Entrance of Delta Base.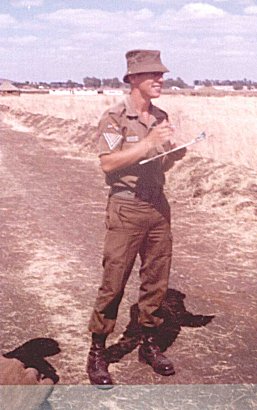 Photo 4. The man that made a soldier out of me. Cpl Hein was an 19 year old NSM instructor from PE. He was our instructor, tried hard to make soldiers out of us. The average age of our platoon was 23 years and 95% English speaking. This did not deter our Afrikaans PTI of his duties. We were all very fond of him.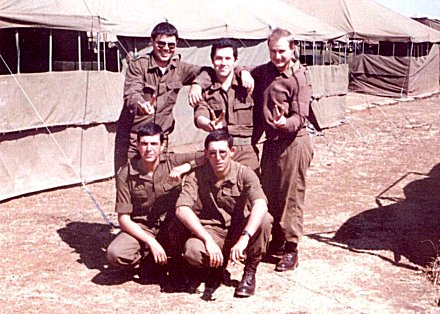 Photo 4a Basics. Myself and a few friends at Delta Base.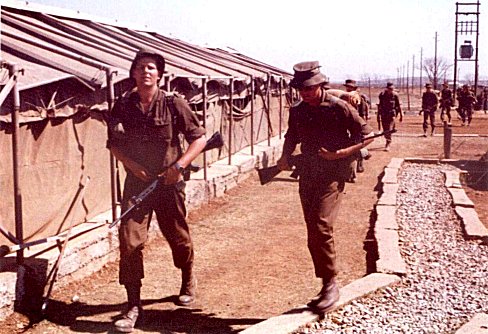 Photo 5 Basics. My platoon returns from bush phase. Big Mark shows us the way.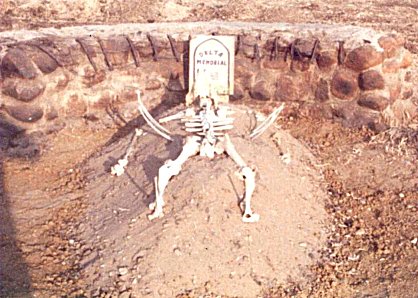 Photo 6 Basics. We won the inspection competition among all the Coys. We at Delta were so happy, that we buried all other Coys, Alpha, Bravo and Charlie. Remember that we were based in a dusty tent camp. Well done Delta!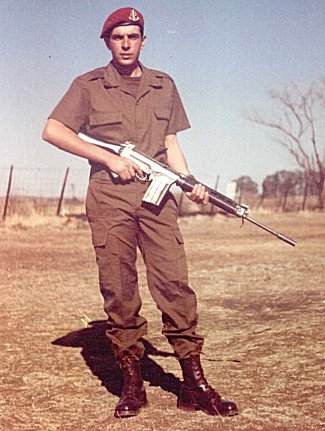 Photo 7 Basics. Myself at the end of basics.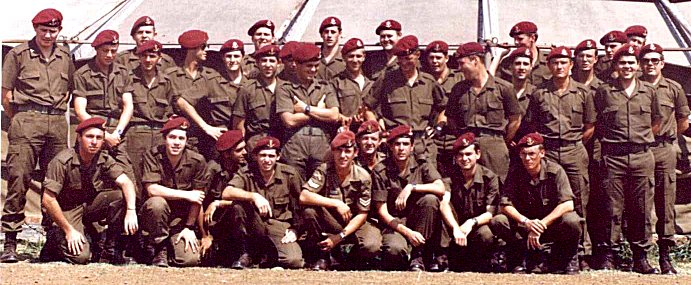 Photo 8 Basics. Platoon 6, Delta Coy. My platoon, with Cpl. Hein at the end of basics. I'm next to Cpl. Hein.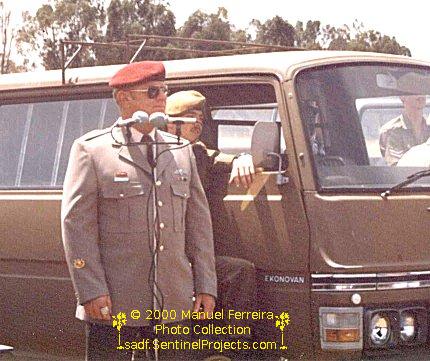 Photo 9 Basics. Delta Coy's S/Maj. Was he Paraat!! Even the PTIs were shit-scared of him. Note his parabat wings.
PASSING OUT PARADE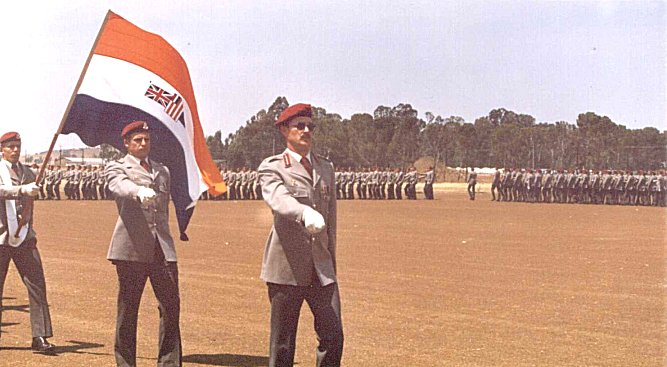 Photo 10 Passing out Parade. SAMS TC OC, Col Spies leads us out.
Photo 11 Passing out Parade.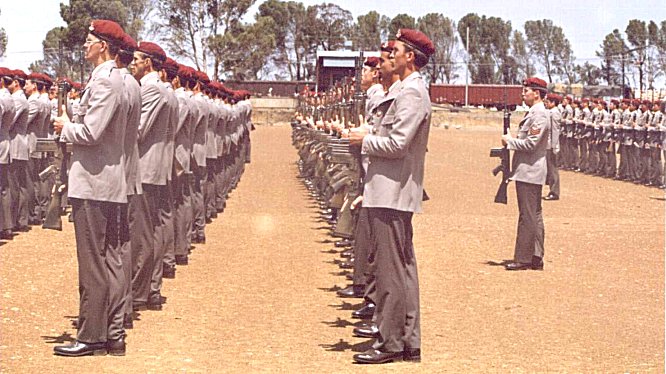 Photo 12. Passing out Parade. Barry's friends.J Alpha Company, all the doctors and co.
Photo 12 a. Passing out Parade. The Chaplain reads out from the Holy Book. He later became 1Mil's Chaplain.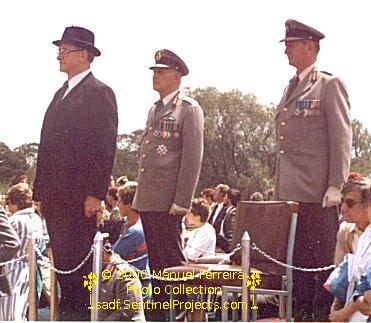 Photo 13. Presentation of Unit Colours to SAMS TC and Passing Out Parade, 28 September 1985. The presentation was made by the Deputy Minister of Defence and of Law and Order Mr A.J. Vlok, MP.
Parade State
Commander : Col J.Spies
Second in Command: Cmdt W.T. Nieuwoudt
Adjutant : Capt J.F.J. Kirsten
RSM : WO1 J.P. Ueckermann
WO attending the colours: WO2 R.G. Wilson
Unit Chaplain: Ds G.P. Peens
Band : SAMS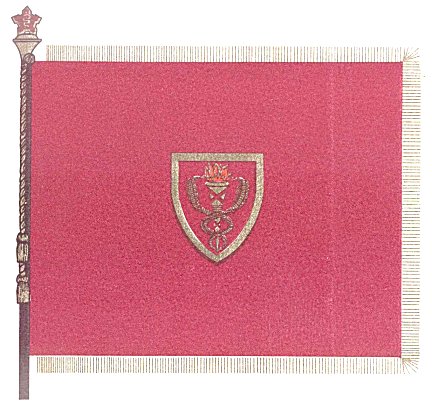 SAMS TC Flag.
1 MILITARY HOSPITAL
I got my marching orders to 1 Military Hospital in Pretoria; the unit with the most young beautiful nurses. I ended up marrying one!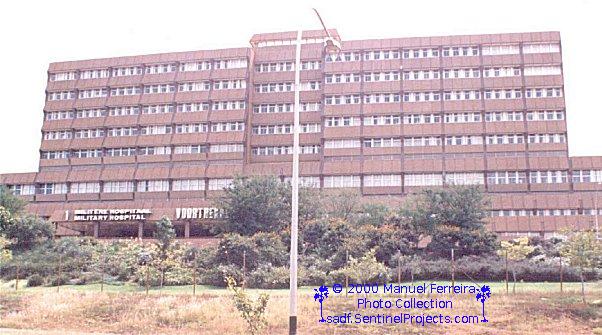 Photo 13a. 1 Military hospital.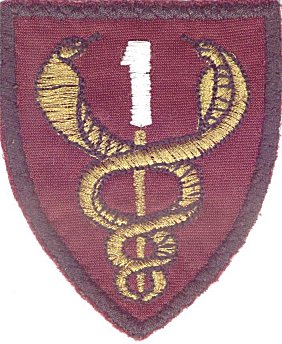 This is the shoulder flash showing the badge of 1 Military Hospital.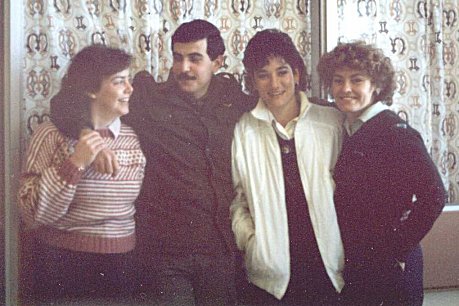 Photo 14. 1 Military Hospital. I was posted to Occupational Therapy. Some of the Occupational Therapists appear with me in the above photo. All the young OTs were LTs. Janet, Stina Harmse, Agaath van der Meulen (an missionary now in Moçambique), Elize, Madaleine Jones (living now in the USA), Bettie Oliver (now a Lt Col and the head of the Dept at 1 Mil) and others.
Ons is nou almal 'n paar jare ouer, maar ek het nie van julle vergeet nie en ek sal ook nooit nie.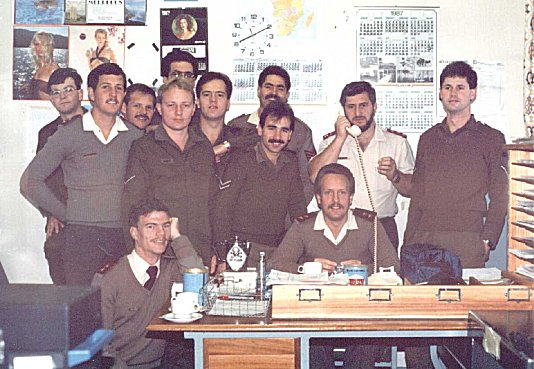 Photo 15. 1 Military Hospital. TSD (Technical Services Dept) of 1 Mil. They were all my buddies. By the time this photo was taken José da Silva had became a full Cpl. The only PFs in this photo are the Capt and the Sgt behind him.
1 Mil's table tennis team. We played in the SADF league. L to R, Cpl Erasmus, my self L/Cpl M. Ferreira and L/Cpl Guy de Swart, he is now a reverend with his own parish. In front, my very good friend L/Cpl José da Silva an engineer. I would love to find out his whereabouts and get in touch with him.
THE SECURE WARDS
1 Military hospital, apart from providing medical care for national servicemen, permanent force members and their dependents, also provided medical care to prisoners of war, and to personnel of `friendly' neighbouring armies, most commonly UNITA. We also treated patients from RENAMO, the GP of the Comores, Malawi Defence Force, Presidents and Ministers of friendly African countries. Sometimes some of our very own people, their tasks were so sensitive, that we could not place them in the normal wards, with out running the risk of compromising them. Some of the patient's backgrounds were so secretive, that we never found out their IDs. These people were restricted to the security wards, which were located both at the New 1 Military Hospital buildings (shown in the picture) as well as some wards at the old 1 Military Hospital Building (Ward 25). National servicemen with high security classifications worked on these wards.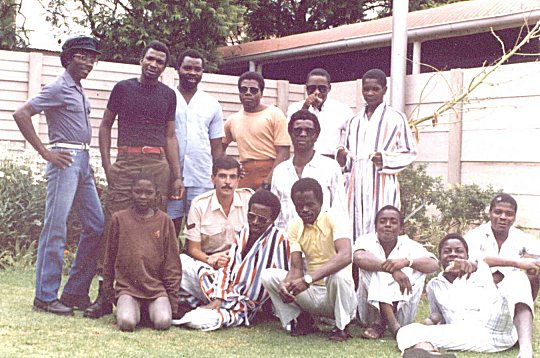 Photo 16. Security Ward 25. Myself with my UNITA patients. The one in front of me was a UNITA Major.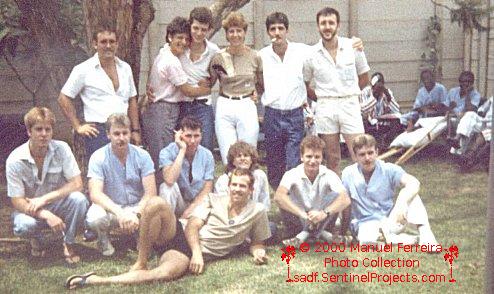 Photo 17. Security Wards. Wards 25 and 15 personnel. In photo there are also 2 MI officers. Lying down is Capt L., the man in charge of the Security wards.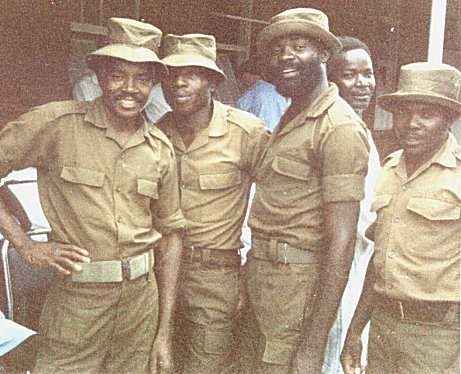 Photo 18. Security Wards. UNITA Medics permanently based in 1 Military Hospital. The chap in full beard, was nicknamed `Savimbi' by us.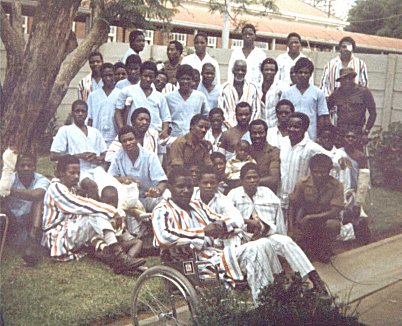 Photo 19. Security Wards. Ward 25. UNITA patients and medics in browns.
KWACHA UNITA, KWACHA!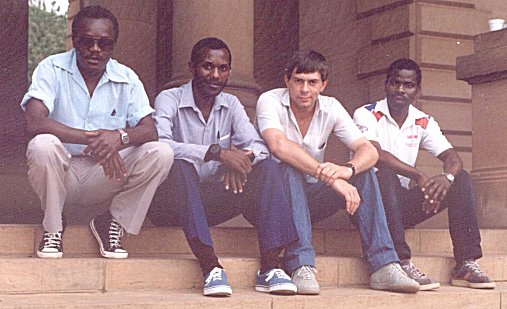 Photo 20. Security Wards. We were asked to take a UNITA VIP patient on a tour of Pretoria. He was a UNITA Colonel, he is in the middle sitting next to Capt. EP. The other two chaps were UNITA Medics.
By this time the Intelligence bug had already bitten me. Curiosity was going to be my game! The most exciting years of my life were awaiting me. I joined Military Intelligence as a permanent force member.

LINKS TO OTHER MATERIAL BY THE SAME AUTHOR

SADF Military Intelligence Directorate

South African Military Intelligence in Zaire (1989-1991)

SADF Military Intelligence in the Comoros - (1981 to the 1990s)

Lt Domingos Jose de Almeida Vinez

SAMS Flag.

---

Here is a shortcut back to the Sentinel Projects Home Page