7 SAI - Ops Medic - (1985-86) Photo Set Two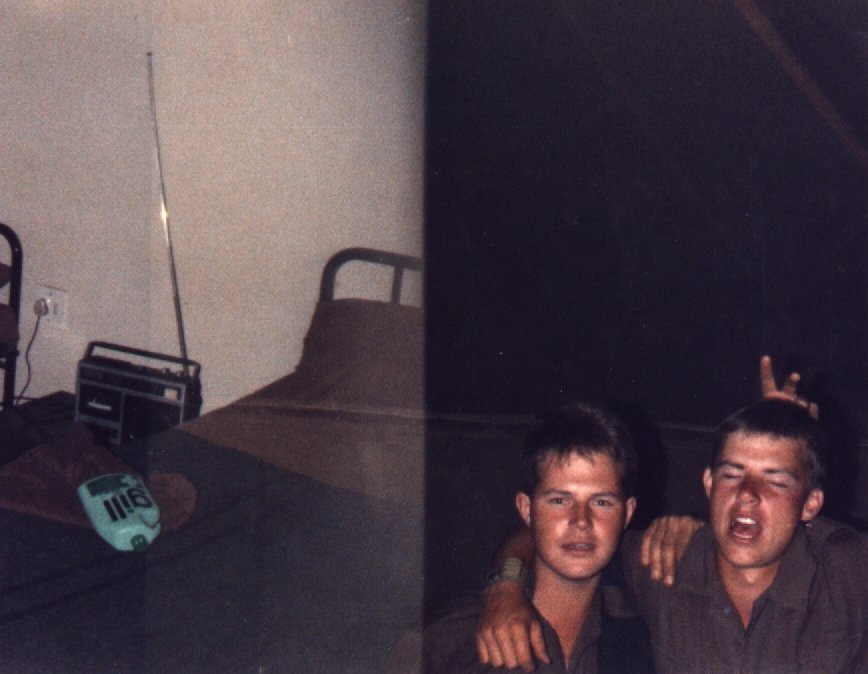 011
Vince Dean and Terry Hedley having clearly had their regulation 2 beers each, plus maybe those of one of the many less liberal guys in the SADF! By now the camera was playing up, hence the merged shot of the bed. Note ubiquitous Gill bottle. I used a piece of that bottle, cut into a circle, as a backing for my cap badge at the end of my Ops Medic course.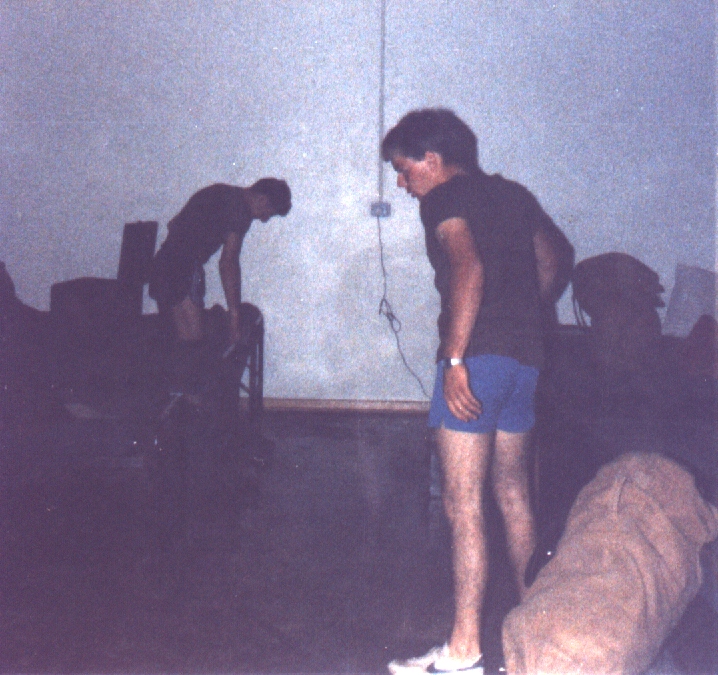 012
Once installed in the sif bungalows, first task was to clean them. Ingo Meyer adds to the problem by doing a massive shit on the floor.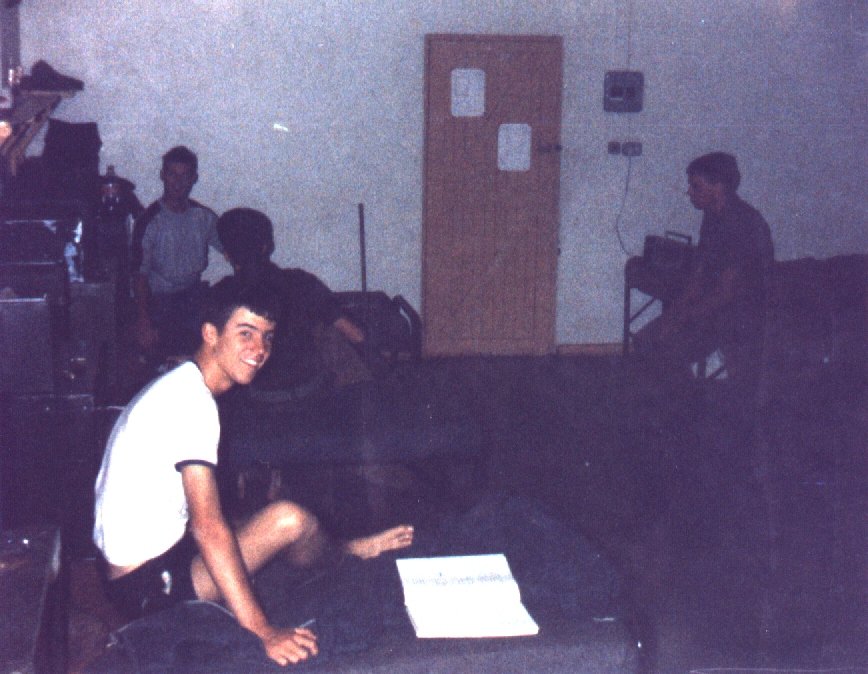 013
Mark 'Lampies' Lamprecht bones up on his pharmacology while Steve McGlade (at the back) tells Mike Prince about how he never pisses the bed, watched by Ingo Meyer.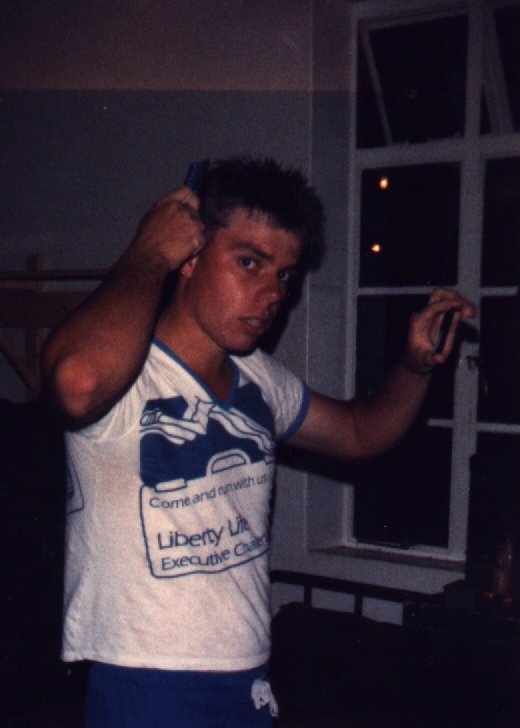 014
Ingo gets ready for a night out at Daisy's Bar, Sunnyside, courtesy of a bit of AWOL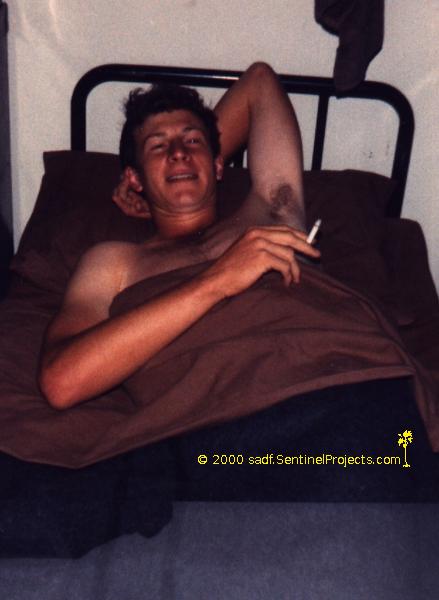 015
Mike Meyer singeing off troublesome armpit hair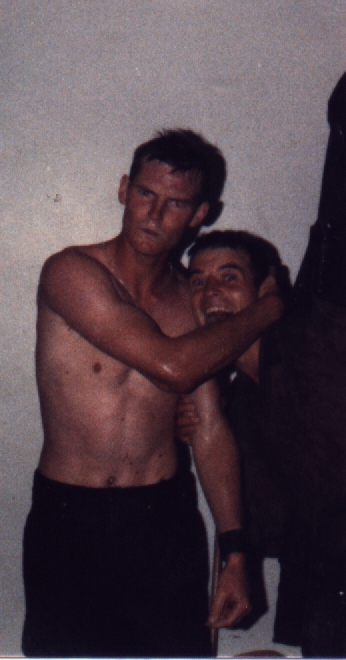 016
Steve McGlade dries himself on Glyn McArthy's head prior to joining Ingo on AWOL parade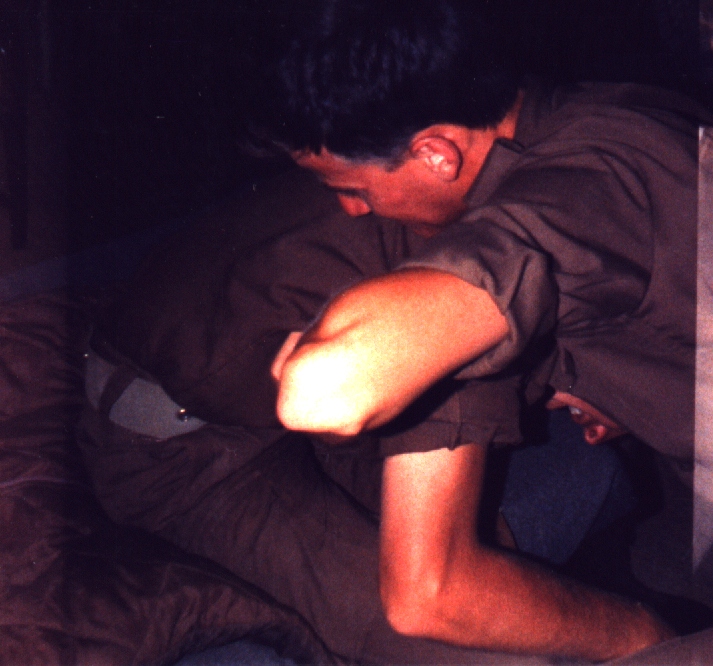 0161
Mike Prince bundles with unknown assailant, Sifdrif (Klipdrift)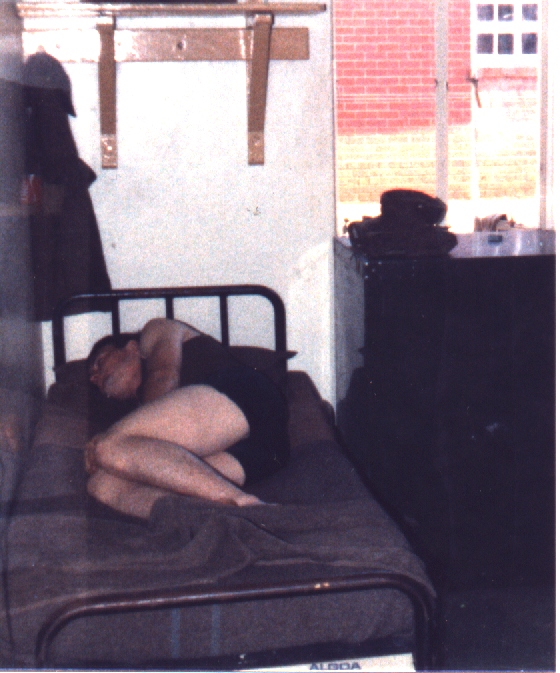 017
Steve McGlade pays the price the morning after the night before, his bed still damp from small-hours ablutions...
7 SAI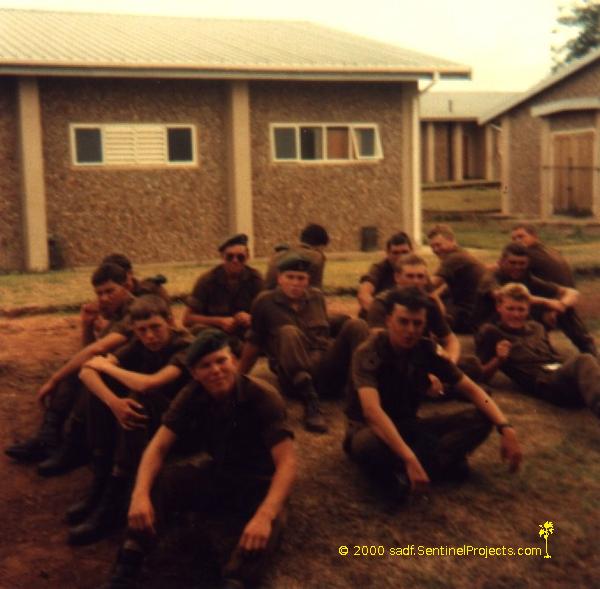 018
Half of Platoon 4, B Coy, 7SAI, sitting outside our bungalow at Phalaborwa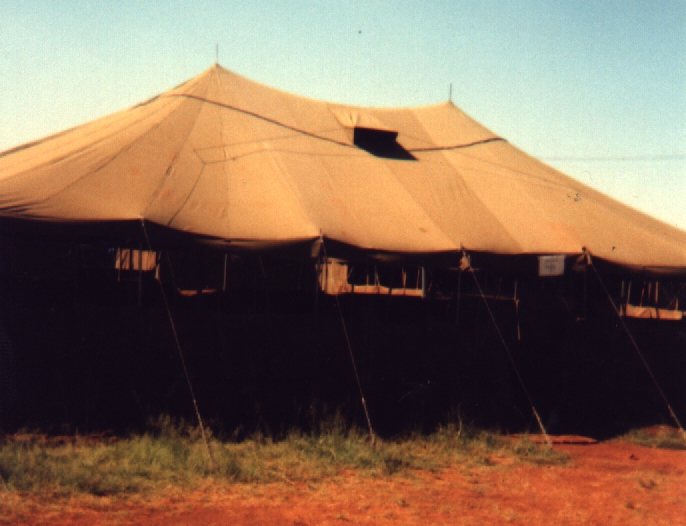 019
The home of Section 3, Platoon 4, Bravo Company while at Apex Military Base, Brakpan
Here are shortcuts back to the

Narrative or the Next Set of Photos pages.
---
Published: 23 November 2002.
Here is a shortcut back to the
Sentinel Projects Home Page
.