>
7 SAI - Ops Medic - (1985-86) Photo Set Five
040
kwathema nog al: Lt Visagie checks out yet another never-to-run-again vehicle in case there is a serviceable part on it. Moments before we had shot at a captive local after he had raised his elbow at us in the common sign of abuse used by the township residents. The 'rounds' were scrunched up paper balls stuck into the brass ammo cartridges in place of the rounds themselves.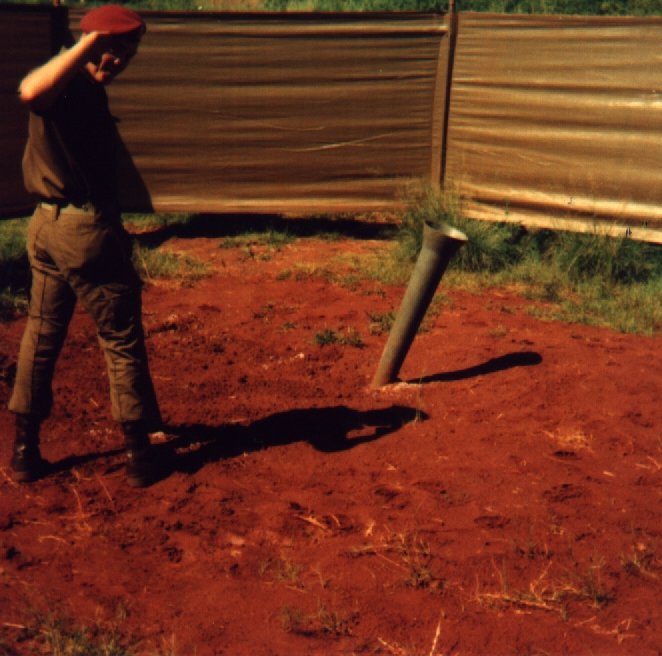 041
apex nog al: Me having a piss in the Apex pis lelies. Every now and then they had to be dug up and moved as the piss won the battle with the hardcore and lime into which the base of the funnel was plunged.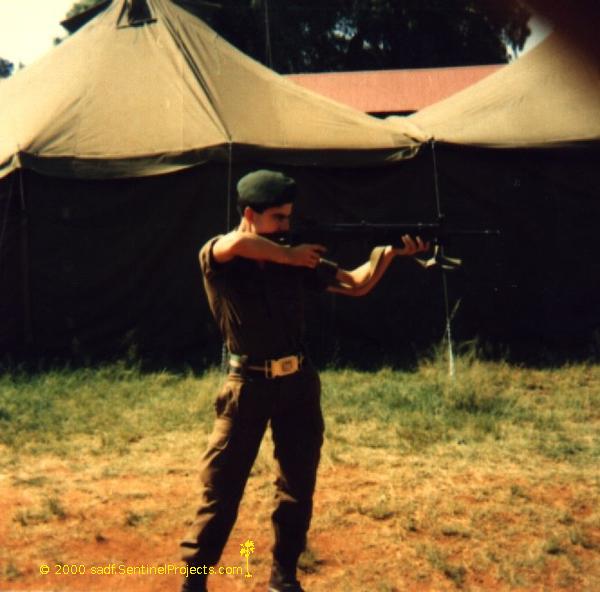 042
Apex ken shoots: Rfn Kenny Petro takes careful aim at a small piece of L/Cpl Roger Neill's vest fluttering on the washing line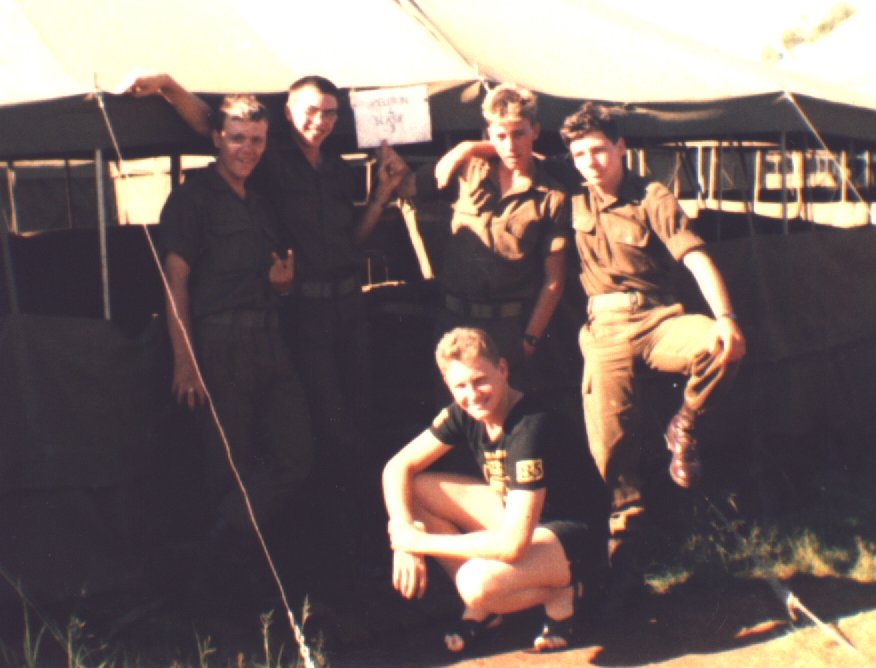 043
more apex: More of Platoon 4, L - R: Me, Stu Robinson, L/Cpl Aucamp (what WAS his first name?!), Billy Duncan, Jay-Jay Strijdom, standing outside our tent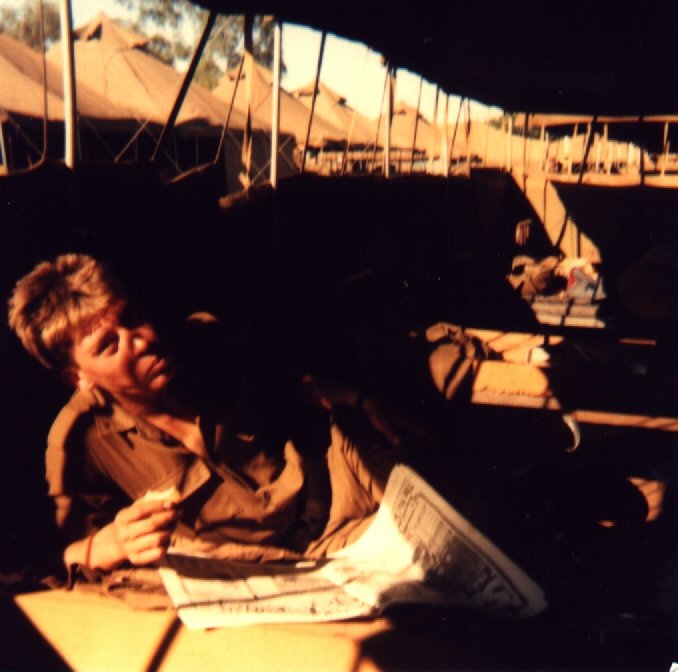 044
apex billy: Billy Duncan looks in the 'situations vacant' column of The Sun newspaper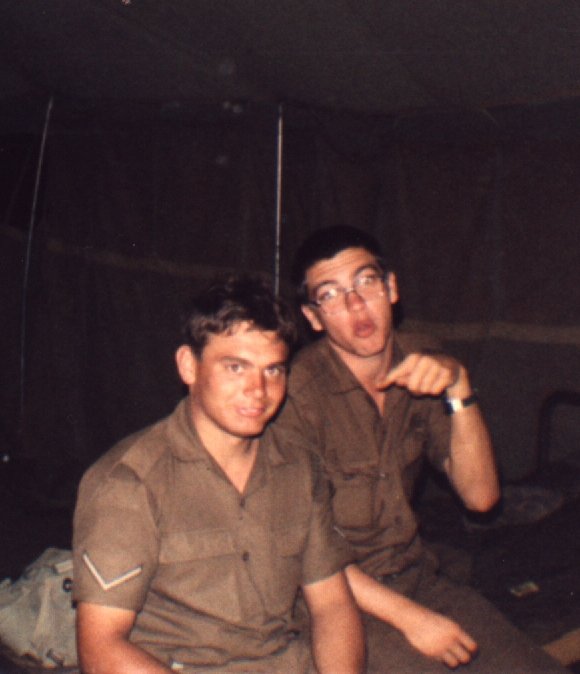 045
apex stu: Stuart Robinson stares in horror at the zap sign he has just pulled at L/Cpl Frost moments before Frost discovers the insubordination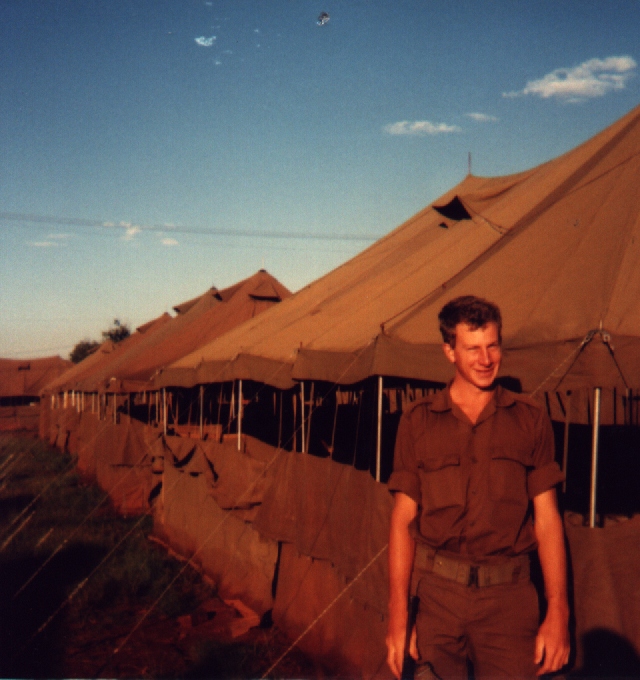 046
apex mike meyer: Mike Meyer in the lines at Apex Military Base, Brakpan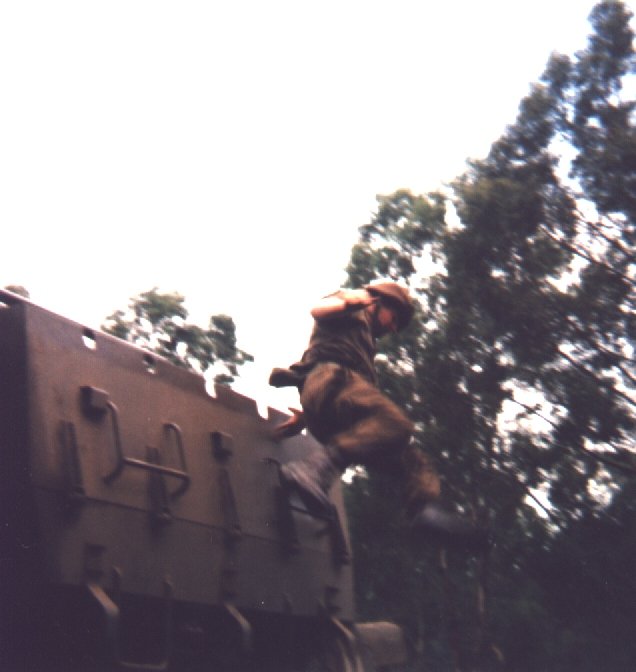 047
kwathema buffel: Desperate for a piss, Steve Adams de-busses in a hurry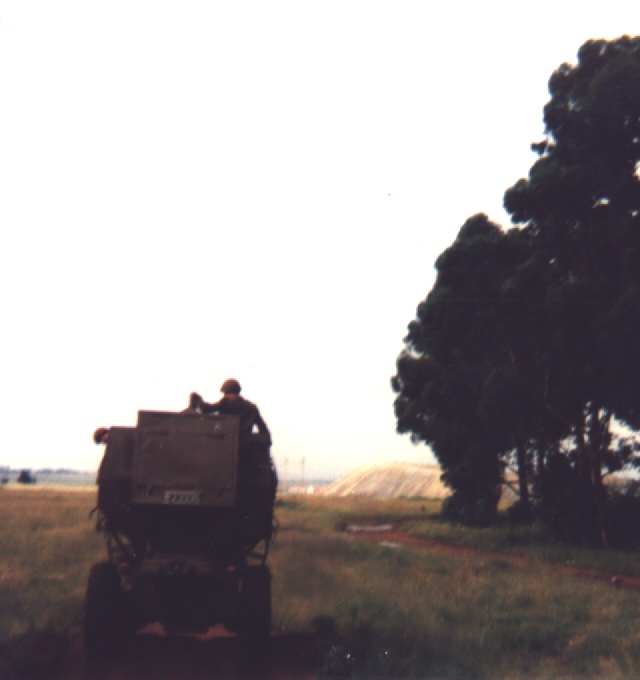 048
kwa thema bundu: Homesick for the swish of the kleilat stokkie, the Boereseuns of the platoon lead us down to the lake on the edge of Kwa Thema to teach us souties a lesson or two in the fine art
Here are shortcuts back to the

Narrative
or the
Next Set of Photos
pages.
---
Published: 8 December 2002.
Here are shortcuts back to the
Sentinel Projects Home Page
or the
Bad Guys: Table of Contents
pages.