7 SAI - Ops Medic - (1985-86) Photo Set Six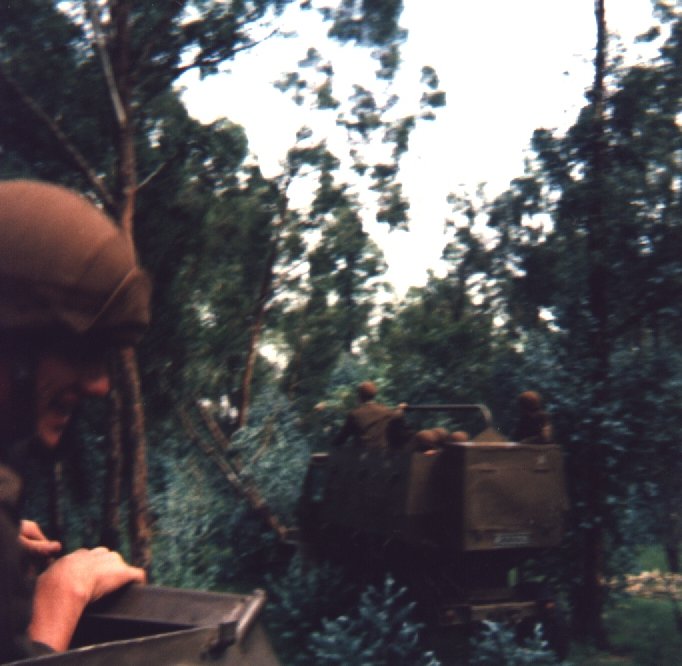 049
bundu bashing: Bundu bashing in Kwa Thema. If we drove fast enough at the trees near the lake, they would crash to the ground. This for some reason was deemed great fun! Mark Muller stands up out of his cab in appreciation as the lead vehicle demolishes an ancient tree.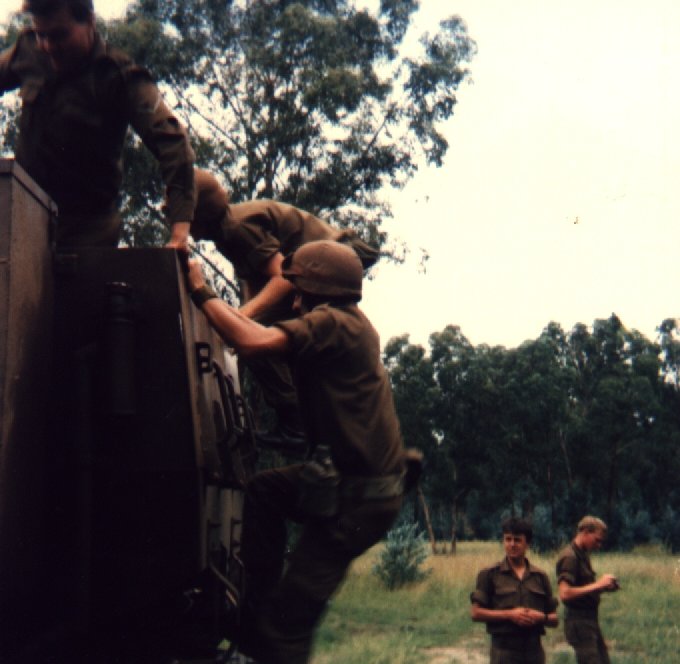 050
neil 2: Neil back on the buffel, Herbst climbing up to join him. Mark Muller and Barry, both drivers, keep their distance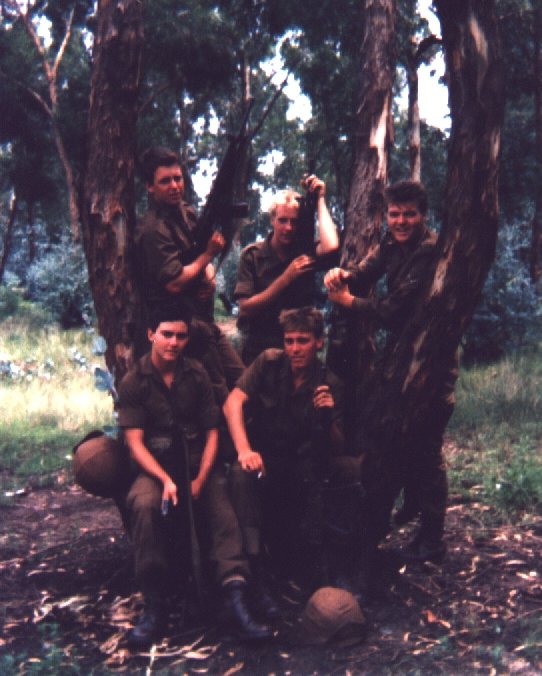 051
platoon: Some of the platoon 4 B Coy 7SAI lads out in the Kwa Thema bundu. L - R back: L/Cpl Edwards, Steve Adams, L/Cpl Neil. Front, Kenny Petro, Billy Duncan.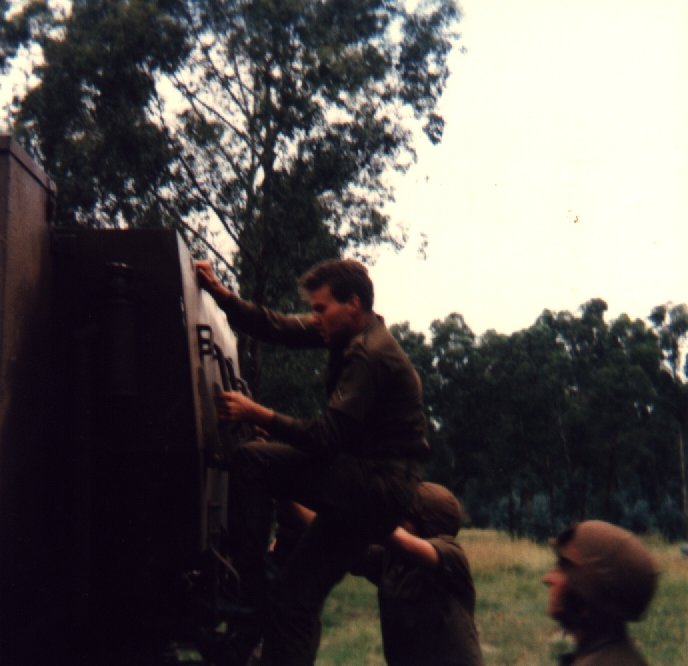 056
Kwa thema Neil: L/Cpl Roger Neil grimaces as one of the Boere seuns in the patrol delivers a calf out of his rectum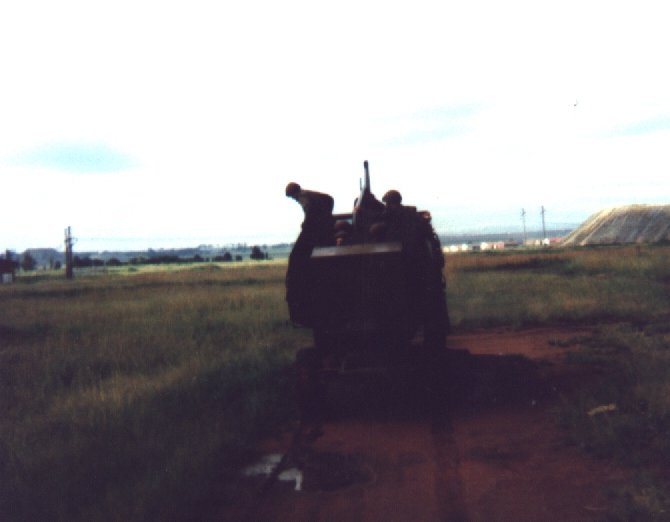 052
bundu edge: Returning to Kwa Thema after our fun at the lake. Note the mind dump in the distance as well as the houses of the township themselves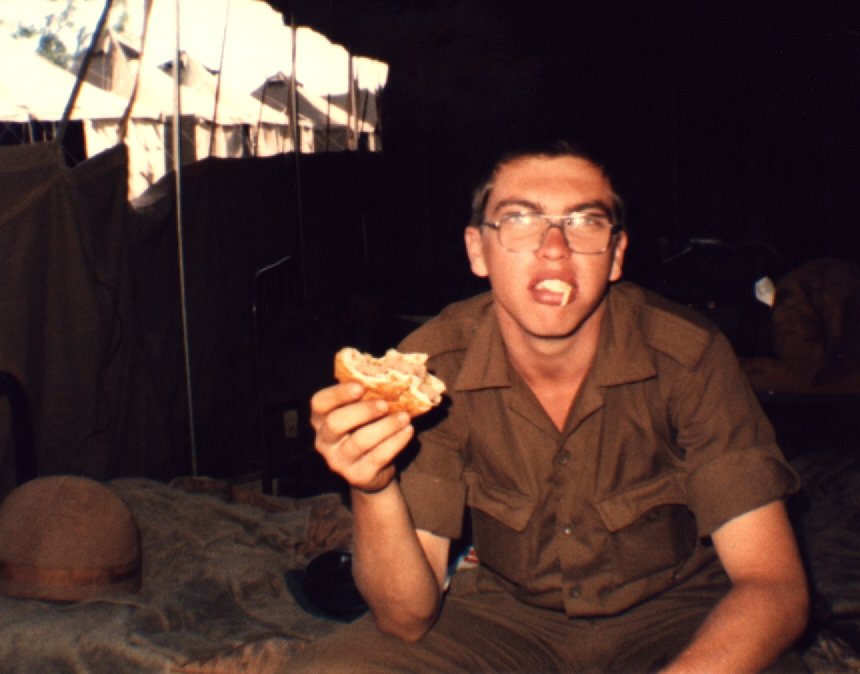 053
stu burger: Stuart Robinson grabs a quick snack between shifts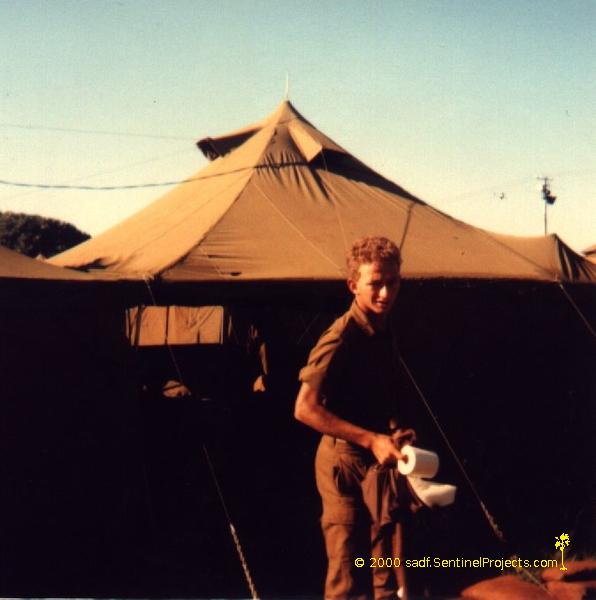 054
fleurie: Bernard Fleurie with some white gold (ie white in colour and as scarce as gold.) The issue stuff was rough as buggery so Fleurie had clearly just received a parcel from home here...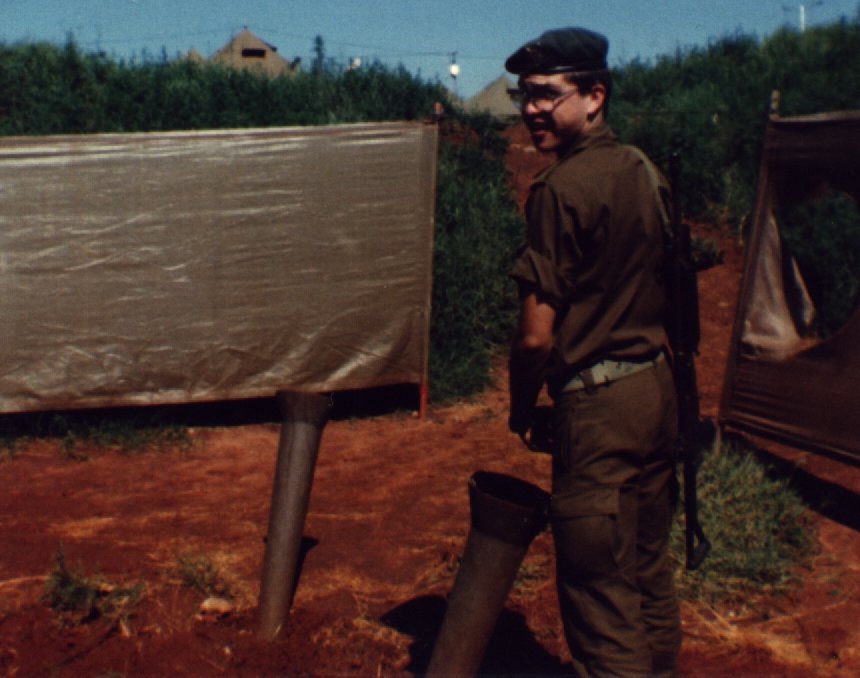 055
stu piss: Stuart Robinson takes a piss at Apex. I seem to have taken an inordinate amount of people pissing, must be a reason!!!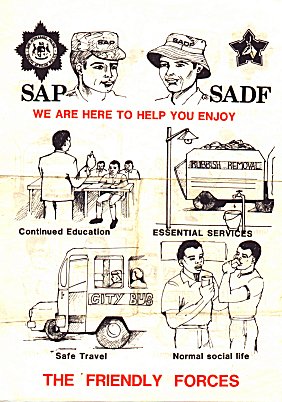 057
propaganda: This sort of leaflet would get dished out to the locals
Here are shortcuts back to the

Narrative
or the
First Set of Photos
pages.
---
Published: 8 December 2002.
Here are shortcuts back to the
Sentinel Projects Home Page
or the
Bad Guys: Table of Contents
pages.